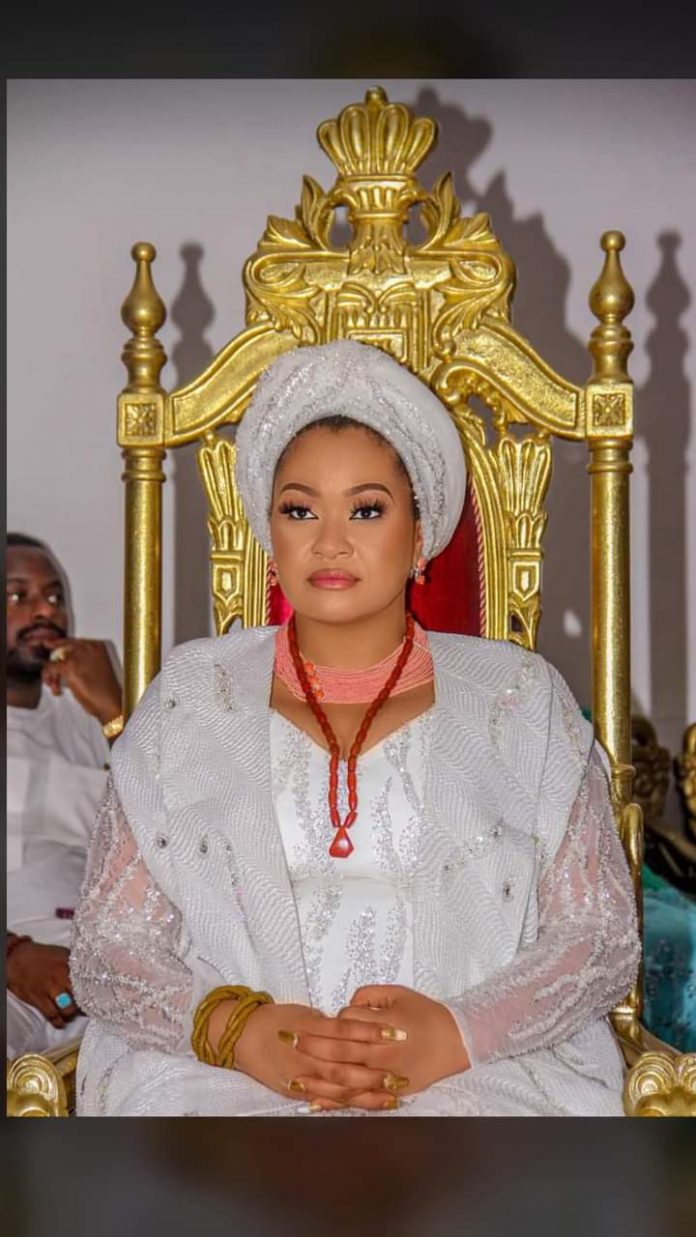 Women under the aegis of – Concerned Delta Women have reiterated that Mrs Uduaghan Natasha Akpoti is not fit to represent Nigerian women
The women stated this in Asaba, the Delta State capital, while briefing newsmen shortly after their protest against her behavior towards their daughter, Mrs Alero Uduaghan, whose husband they alleged, was forcefully taken away and married by the politician.
They said they had been following the report, on how the female politician from Kogi State, Natasha Akpoti, had blackmailed a Deltan, one Mr Emmanuel Uduaghan, into marrying her, adding that though the group was aware that marriage, whether forced or natural, was a contract between two adults, and not the business of any other party, they were concerned because the marriage had proven to be a deliberate injustice against the wife of the said Mr Uduaghan, who is also a Deltan.
The women recalled that In a document, titled: "In The Matter of Breach of Promise Of Marriage, Poisoning, Foeticide, Inducing Loss Of Amenities, Assault, Causing Financial Loss And Indebtedness To Natasha Akpoti," which leaked to the press a few days ago, Mrs Natasha Akpoti had, before she finally made Chief Emmanuel Uduaghan marry her, accused him of so many crimes, including poisoning and foeticide.
They added that the document, which has been verified by close family members have established that their affected daughter, Alero Uduaghan, who comes from an outstanding background, and reportedly met her husband as a virgin, was, in a very cruel way, forced out of her matrimonial home by another woman who, from reports, had children in controversial circumstances from three different men in a 'one child per husband' scenario.
The Concerned women who noted that the bona-fide wife of the Emmanuel Uduaghan, had since left the house for fear of her life and the humiliation surrounding the occurrence, reiterated that the women of virtue in Delta State had stood up to appeal to members of the public to call out Natasha Akpoti to ascertain what her kind of character was doing in politics.
They said Nigeria as a nation had women of substance everywhere who are capable of representing the interest of women in places of authority, adding that one who has caused pain, mental illness and unthinkable pain to fellow women, as evidenced by this letter from her solicitors, was not qualified.
They disclosed that they have evidences of the torture, fabricated lies and threats issued by Natasha Akpoti to both Mrs Alero Uduaghan and her father, before she blackmailed Mr. Uduaghan into succumbing to marry her.
The Concerned women urged women and indeed Nigerians not to take anything Natasha said or did seriously, until she had proven that she did not instruct a lawyer to write the said letter.
They warned her to retrace her steps from destroying a family foundation built on trust, noting that If their sister and daughter can not fight for herself, they would not fold their hands and watch Natasha Akpoti poke finger into the eye of a Delta woman and go scot-free.
The group called on well meaning women in the country to rise up to the defence of Alero Uduaghan and her children, in fasting and prayer, mentoring and all, until the wrongs are made right.
The group said women representation in politics meant representation by women of virtue, not the likes of Natasha Akpoti who could go any length of blackmail to get what did not belong to them, as exposed by the letter from her lawyers.