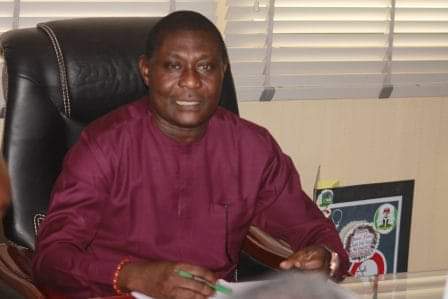 By Austin Azu-Asaba Delta State Government said it is highly committed to paying contractors handling road projects in the state to ensure that all roads awarded by this administration are completed before the administration winds down.
It said roads are being constructed more than ever before across the state for which the Governor is now nicknamed Road Master.
Delta State Commissioner for Works, Chief James Augoye, who disclosed this in an interview with newsmen, said that Governor Okowa had promised not to leave any road awarded by his administration uncompleted at the end of his administration.
Augoye said all roads awarded by the present administration had their economic importance, stressing that the whole essence was to link rural communities and open them up to economic investment.
The Works Commissioner assured of the quality of roads being constructed by the Okowa administration were of high quality that would stand the test of time disclosing that the roads were being monitored by his Ministry and the State Project Monitoring Office created by Governor Ifeanyi Okowa.
He identified unpredictable weather condition as a major challenge in road construction, pointing out that there was longer period of rains than the dry season which is why the Ministry was working to complete most of the roads before the rains set in.