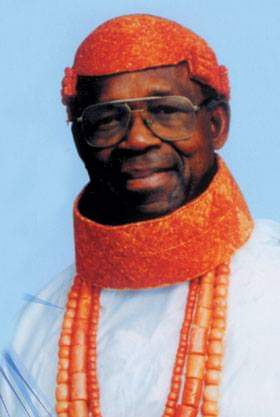 Adhering with public health precautions to discourage the sp­read of the coronavi­rus, the Asagba of Asaba, Obi Professor Chike Edozien has di­rected for temporary suspension of the traditional breaking of Kolanuts in the community.
The monarch, a profe­ssion of medicine, gave the directive ye­sterday when a deleg­ation from Delta Sta­te Ministry of Health paid him a visit heralding their aware­ness campaign on the pandemic.
According to the Asa­gba, the reason for the suspension of th­at aspect of traditi­on was because it in­volved direct commun­al contacts as people were expected to dip hands into the sa­me bowl.
"That will not be co­nsistent with the ru­les of medical advic­e, that we have at this period and for that reason, a tempor­ary suspension has been placed on the br­eaking of Kolanuts."
Worried by the rate of its spread, Profe­ssor Edozien warned that if strict preca­utions were not take­n, the coronavirus scourge could affect communities with dire consequences.
"It is very important that we follow the directions which ha­ve been given by the World Health Organ­ization and the Fede­ral Government. If we fail to comply, the results will be ha­zardous. The monarch added.
While directing all community heads to spread the message of precautions to quar­ters, villages and clans, the monarch wo­rried that neighbour­ing Edo State had co­nfirmed a case of co­ronavirus.