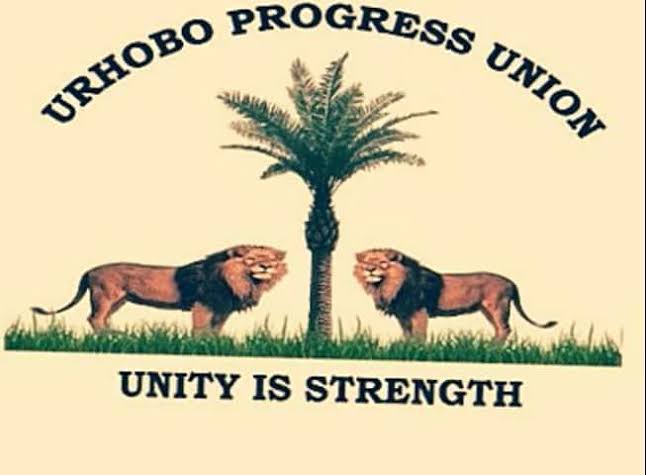 The leadership of the apex sociocultural body of the Urhobo nation, the Urhobo Progress Union (UPU) has distanced itself from a recent purported inauguration of another Urhobo youth wing
In a release by the National Publicity Secretary of the UPU, Hon. Abel Oshevire, and made available to the press, the UPU noted: "The attention of the Urhobo Progress Union (UPU) has been drawn to the inauguration of a purported UPU Youth body at the hotel premises, owned by a former youth leader and politician in Udu Local Government Area, Delta State, and wish to state unequivocally that the executive of the erstwhile body known as UPU Youth Wing was dissolved on Friday, the 6th of December 2019 and ceased to exist." In its place UPU youth body (Ukoko R'Ighele R'Urhobo) was established and its National Officers have since been inaugurated by the President-General, UPU, Olorogun Moses Oghenerume Taiga.
The UPU noted that the leadership of UPU Youth wing is led by Comrade Ovie Ebireri and called the action of Oyibode an affront on Urhoboland: "We consider the rascality and purported inauguration of another youth body as unconstitutional, illegal, and an affront on the Urhobo Nation, UPU, the President-General, Urhobo Kings and all peace-loving Urhobo People worldwide. It is also a desecration, violation and total disregard of the authority of UPU, her sovereignty and leadership."
While alerting the entire Urhobo Nation, Delta State Government, security agencies, corporate organisations and other stakeholders to beware of dealing with the illegal youth group, the UPU added a strong note of warning: We are by this notice warning that any dealing with any other body outside the Ovie Ebireri-led youth executive is illegal and criminal. Importantly, such dealing will be deemed as a move to further cause a breach of the peace and disunity in Urhobo Nation. We shall not fold our hands and watch this happen."
The UPU fingered Hon. Vincent Oyibode as the brain behind what it termed a perfidy: It is instructive to mention that this inauguration (of a fraudulent youth body) is a fallout of the open threat of a serving Commissioner in DESOPADEC, Hon. Vincent Oyibode, who has been fingered as brain behind this perfidy, to cause a breach of the peace in Urhoboland, when his attempt to force his favoured candidate on the UPU as President of the apex Youth body failed.  Other identified co-travellers in this misadventure are persons, who lobbied for themselves or their preferred candidates to be appointed, and imposed as President of the Youth body. It is now clear that their mission was not patriotic but for self-aggrandisement.
"We wish to also bring to the notice of the entire Urhobo Nation, Delta State Government and Security Agencies that this DESOPADEC Commissioner, whose obvious ride to newfound affluence has made him bereft of every sense of decency, respect for elders, and laws, customs and tradition of Urhobo, continues to scandalize the name of the UPU PG, Olorogun Moses Oghenerume Taiga, and spews out falsehoods," UPU noted.
The UPU then called the Delta State Government led by His Excellency, Senator Ifeanyi Arthur Okowa, to immediately call Oyibode to order, and called on Security Agencies to beam their searchlights on his activities.
While sounding a sound warning that the UPU will no longer tolerate the reckless use of Urhobo name as title or tag to all self-seeking groups and associations, the Union called on Hon. Oyibode and his co-travelers, including their sponsors outside Urhoboland, to call themselves to order and drop what it described as 'childish shenanigans.'
In closing, the UPU noted: "We use this medium to reiterate that the UPU, as the umbrella body of Urhobo People, is peace-loving and progressive. We welcome multinational oil companies, industries and corporate institutions to Urhoboland to give jobs to our people, especially the youths, even as we must also emphasise that Urhobo youths are well-educated, accommodating, law-abiding and industrious.
"To the Urhobo Nation, we reiterate that we shall not be distracted and will resist any attempt to foist disorder and illegality on this sacred Union of Urhobo People. Our vision and mission to reposition the Urhobo Nation is clear, and we shall not disappoint you," it concluded.