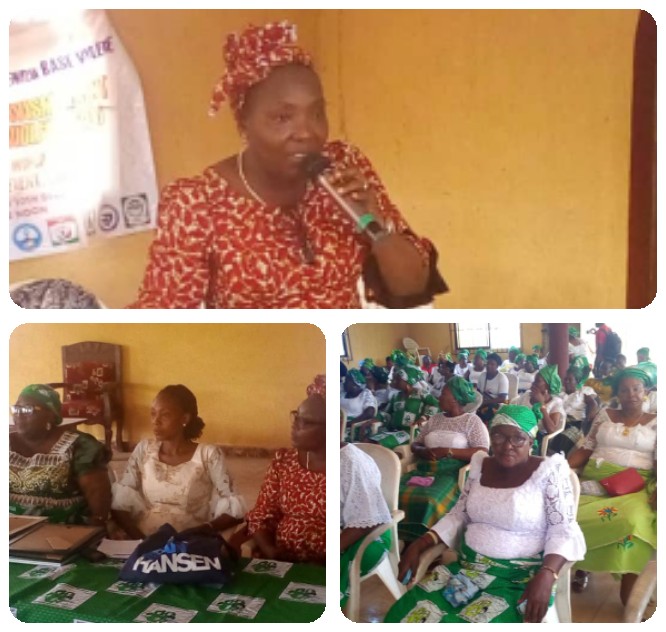 By Enweliku KentT—he Senior Special Adviser to Governor Okowa on Child Right Advocacy, Barrister Bridget Anyafulu has advised women in Asaba to maintain peaceful Coexistence in the their community.
Anyafulu stated this during a one day sensitisation campaign organized by National Council of Women Societies Oshimili South on Wednesday.
She asked women to always protect children, that money is not important in the sight of God than children. Train your children well, not only your direct children, make sure you guide against child abuse even from the parents who failed to comply with the culture of bringing children in the right way.
Arrest any parents that abuse the right of children, only what you have to do is to make call to the office of Ministry of Women Affairs give them the address that is your job.
You can imagine a father will defile his daughter, this is abomination. You don't need to settle this at home, it is evil, that father must be jailed, Anyafulu react.
Meanwhile, The Governor of Delta State Senator Ifeanyi Okowa is seriously against child abuse and there's law right now in State House Assembly on that.
Anyafulu further advised that the era of circumcising a female child has gone and there is law from Ministry of Health that work against child circumcision.
She explained further that whatever you do to people, it will speaks for you in the future, when all these put in place there will be peaceful Coexistence in our communities.
Earlier, the leader of the group
Lady Miracle Odiatu disclosed that mothers are to take the responsibilities by checkmating their children dressing style that may attract rape, that rape may cause by the attitude of the female foes.
She Advised mothers to always guide their children particularly the female, discipline them and teach them the best way to go.
Meanwhile, The Manager of Miss Nigeria, Iwuchukwu Maryanne said women have power and if that power should be lost it means they have lost their voice, she stated that whenever they see evil they should not hesitate to speak out.
Iwuchukwu further explained that her mission to Delta State is to train and nurture children the best way to go. She asked mothers not to push their children away from them, that they should create enable environment for their children to access them anytime, give them listen ears. Also make your home comfortable and peaceful to your children, she Advised.