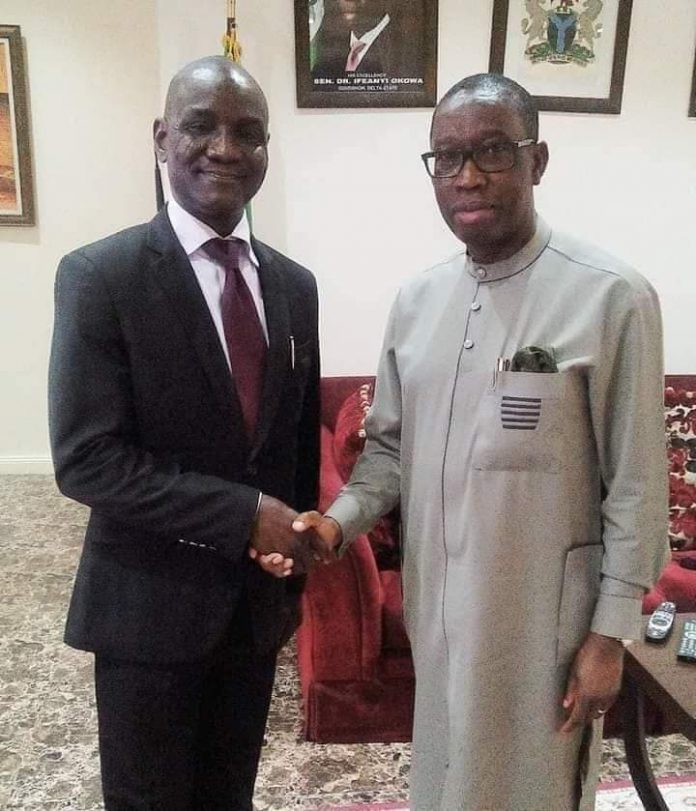 Barrister at Law and Executive Assistant to the Governor of Delta State on Communications, Dr Fred Latimore Oghenesivbe, is among few prominent men of integrity to be sworn in on Monday, 1st March, 2021 as Justices of the Peace, JP, in Delta State.
Appointment of JPs is at the instance of the State Governor, Senator Dr Ifeanyi Arthur Okowa, by the powers vested in him, and as enshrined in the Magistrate Courts Law of the State.
Chief Judge of Delta State, Honourable Justice Marshall Umukoro, will oversee the swearing in ceremony and administer the Oath of office on the new JPs, at High Court 1, in Asaba the State capital, slated for 9am prompt. Guests are to be seated on or before 8:30am.
The office of a Justice of the Peace is not a mere title or honorary office, but a call to duty.
A JP is a high-ranking office that confers on the holder the power to adjudicate on minor cases and disputes. Therefore, in carrying out their functions, Justices of the Peace need to be diligent, fair and firm in their actions and decisions, and must carry out their roles with integrity.
Functions of the JP include; preservation of peace; suppressing riots; dispensing all forms of disorderliness; and directing post mortem examinations under section 12 of the Coroners Law.
Others include; issuing summons and warrants for the purpose of compelling the attendance of accused person(s) as witness before Court; issuing search warrants; taking solemn affirmations and statutory declaration; and any other assigned functions by the state governor.
Justices of the Peace are judicial officers appointed to conserve peace and perform quasi-judicial and administrative functions.
They are appointed as officers of the courts and form part of the actors and drivers of the nation's legal system.