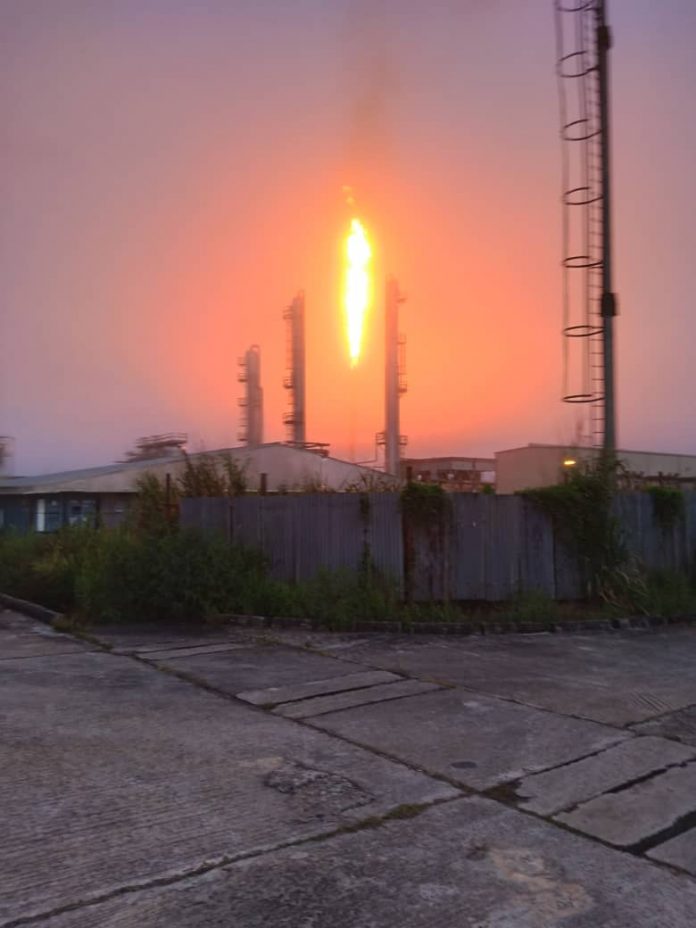 The people of oil – rich Gbaramatu Kingdom in Warri South-West Local Government Area Delta State have cried out over the ravaging Oil Spill from the facilities of American oil giant, Chevron Nigeria Limited, demanding for the physical presence of the Managing Director of the oil firm to see things for himself and to ensure honesty and transparency on the way out of the woods.
In a worded press statement signed by the Spokesman of the Kingdom, Chief Gbenekama Godspower T. D. A. ( The Fiyewei of Gbaramatu Kingdom) and made available to newsmen on Friday in Warri, Delta State, the people decried their alleged neglect by Chevron Nigeria Limited since the ranging oil spill six weeks ago.
While using the medium to cry out to Government at all levels, as well as other well meaning individuals and organisations to prevail on Chevron Nigeria Ltd to do the needful regarding the oil spills, the people said that it has grounded all economic activities in the Kingdom for over six weeks.
According to the statement; "We have suffered the long term effects of the exploration of oil in our communities for decades but this is a brazen and unacceptable risk that nobody should have to deal with, but that as usual, we are left to deal with it".
"The women have waited this long because they have listened to the leaders of the Kingdom who have tried to plead for patience and restraint, hoping that Chevron will find a way and fix the issue of the spillage. That hope has been dashed and destroyed, as six weeks after, Chevron has only paid lips service to the idea of positive action", the statement added.
It added that; "The women of Gbaramatu Kingdom, ranging, but not limited to Okerenkoko, Ikpokpo, Opuedebubor, Kenghangbene, Azama, Benikrukru, Kokodiagbene, Oporoza, Inikorogha, Kunukunuma, Pepeama as well as other communities are currently protesting their ill-treatment at the hands of both Government and Chevron Nigeria Limited".
The peace loving Gbaramatu people then demanded for the immediate commencement of clean up activities of the Oil spillage, remedial actions for the destruction of the source of economic activities of the people and the physical presence of the Managing Director of Chevron Nigeria Ltd, saying that; "This is to ensure honesty and transparency in the discussions and to ensure that words will be followed by actions".
They also demanded for the provision of drug and food items for those who had fallen sick due to the neglect by the company and all those who had been unable to pursue their economic activities as a result of the Oil spillage.
According to the Statement the women had vowed to keep occupying both the Otunana and Abiteye flowstations until their demands were met, making it clear that they will not be cowed or chased away without a fair deal by Chevron Nigeria Limited.