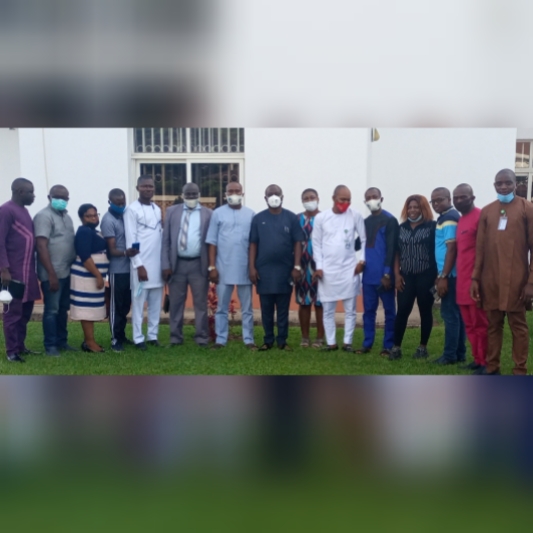 The National Youth Council of Nigeria, Delta State Chapter, has called on the leadership of the country, and state to ensure that youth inclusiveness in security councils and other committees are made a priority in order to checkmate the unending insecurity challenges in the country.
This call was made when the leadership of the state's Youth Council, led by its Chairman, Comr. Kenneth Okorie, paid a working visit to the Permanent Secretary, Delta State Government House, Rotarian Edwin Ogidi-Gbegbaje recently in Asaba.
Comr. Okorie in his opening speech noted that the easiest way for Youths to contribute their quota to national development as it affects security, was to be given the opportunity to make their voice heard on the decision making table.
He stated that the youth council gets information from every community in the country and state especially, through her feedback Mechanism and the only way this privileged information can get to those who would take action on it, is when the youth council is included on the decision making table.
In his response, Rotarian Edwin Ogidi-Gbegbaje appreciated the leadership of the council for making out time to make a case for the Youths in the state.
He stated that the Okowa led administration has always had the interest of the Youths at heart adding that the request of the states youth council would be transmitted to His Excellency, the state Governor.
He further called on the council to do all in its capacity to see to it that the continued peace among the Youths in the state was maintained, this the state Chairman, promised to ensure.