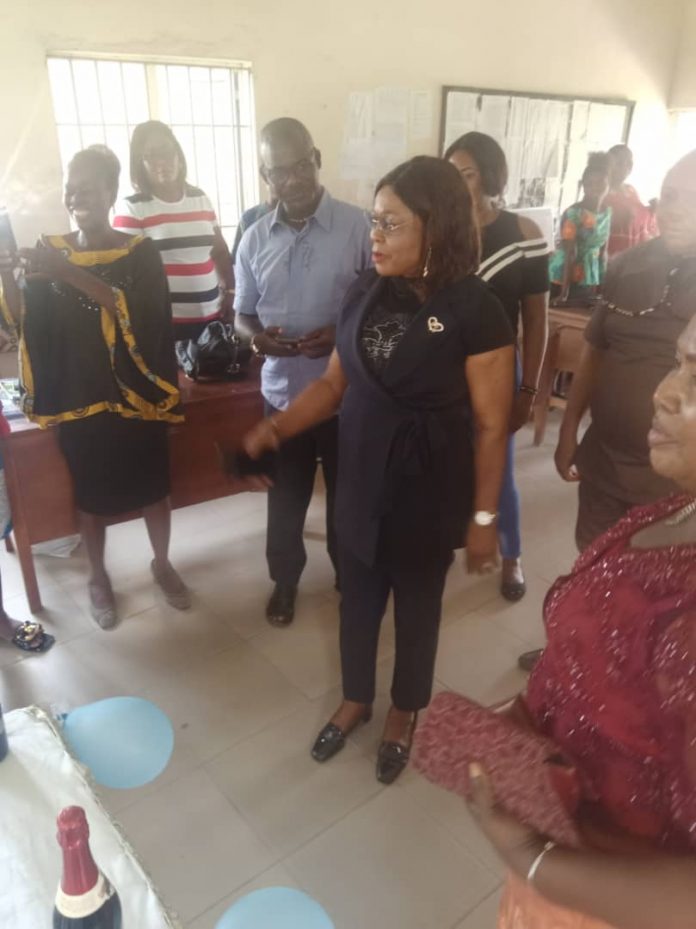 By Magnus Emuji
Delta State Commissioner for Secondary Education, Mrs. Rose Ezewu has described the monumental achievements of Senator (Dr.) Ifeanyi Okowa's administration in the education sector as a deliberate strategy towards resuscitating the education system in the state.
Ezewu stated this she visited Dure Numa College and Uwangue Secondary school, Warri in Warri South Local Government Area of the state.
The Secondary Education Commissioner, who lamented the devastating effects of the recent wind that damaged both the roofs of the science laboratories of the schools, noted that the sad development would negatively affect teaching and learning in the the schools.
Ezewu, who also said that though the wind had pulled out the roofs of the buildings of the science laboratories , thanked God that there was no any form of injury on teachers and students of the schools.
She , however, assured teachers in the state of the State Government's determination to prioritising their welfare, adding that teachers should reciprocate government's huge investment in the sector by ensuring that they approached their duties with utmost commitments.