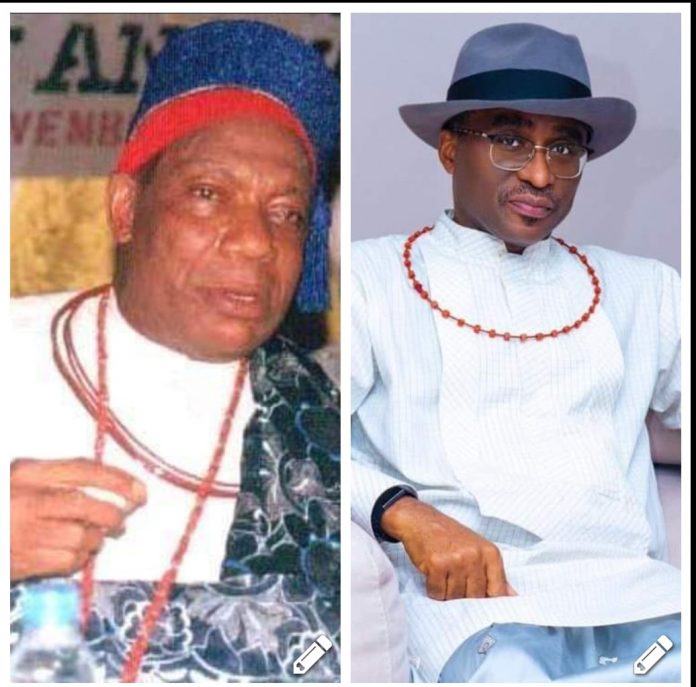 During the pre-Independence and post-Independence Nigeria, there was a man known as Oloye Hubert Adedeji Ogunde who was and is still referred to as the father of modern music and theater arts in Nigeria. He was a playwright, actor, musician and folklorist.
On or around the year 1964, one of Hubert Ogunde's works titled, "Yoruba Ronu" (Yoruba Think) made waves in Nigeria because of the message that it passed across to Nigerians, particularly those of the Yoruba extraction.
Borrowing and applying the words; "Yoruba Ronu" to Urhobo language, it can be translated as, "Urhobo, Ovwan nabo roro". That is, Urhobo think. For those who are more grounded in Urhobo language, I pray for your forgiveness for my inability to properly translate the words; Yoruba Ronu to "Urhobo think".
Historically, Urhobo Progress Union (UPU) was formed by distinguished Urhobo Patriots during the Colonial era to promote amongst other things; the unity, cohesion, social and cultural values and interest of the Urhobos. Such interest cannot therefore be subject to the whims and caprices of anyone or group of people but must operate for the general good of every Urhobo son and daughter. That is, UPU was not formed to further the interest of any Urhobo son or daughter against the other. In other words, the core value of UPU is not and cannot be partisan.
The Heroes/Patriots of the Urhobos who did sow and nurture the seed of togetherness of the Urhobos in the past, particularly before the year 2000 did marvelously well. Their watchword was anchored on Urhobo unity and cultural patrimony.
It could therefore be safely said that in recent years, the love of mammons have made those saddled with the responsibility of protecting this unity, patrimony and cultural heritage to veer off their sacred responsibility. No wonder, some Urhobos are saying that the "gods" of Urhobo are angry and unhappy with the recent crop of Leadership in UPU because they are going outside their mandate!
To the best of my knowledge, for the past twenty (20) years that UPU has being taking sides (enjoying dividends of endorsement of their preferred friends) with one Urhobo son against the other, those they supported have always failed! That is, instead of UPU to be a blessing to those who seek for her endorsement, the just "gods" of Urhobo have being using the lovers of mammons as harbingers of failure to whoever they support! History/outcomes of endorsements of Governorship candidates by UPU is there for everyone to learn.
It is the responsibility of a responsible father to love all his children equally; though very difficult to achieve, but every father who genuinely has the fear of God and who wants to enjoy peace must not be seen to be overtly loving one child more than the other.
It is therefore preposterous, un-fatherly, ungodly and un-Urhobo for UPU to openly support and endorse Chief David Edevbie against others in the PDP and other political Parties! In fact, it is distasteful and an anathema to what Late Mukoro Mowoe and others professed in their live time!
Nobody should get me wrong. I have so much respect for UPU as a socio cultural group. That does not mean that what is wrong should not be condemned.
I want to therefore use this medium to call on those who purportedly endorsed David Edevbie, an Urhobo illustrious son no doubt, against other illustrious sons of Urhobo nation to have a rethink and do the needful so that posterity will judge them kindly as failing to do this may threaten the fragile unity and trust that presently exist amongst our people. Urhobo, "Ovwan nabo roro" (Urhobo Think) so that we do not fall into the hands of political "Egyptians".
Sylvester Imonina, Esq.,
Writes from Uduere-Ughelli in Ughelli North LGA of Delta State.