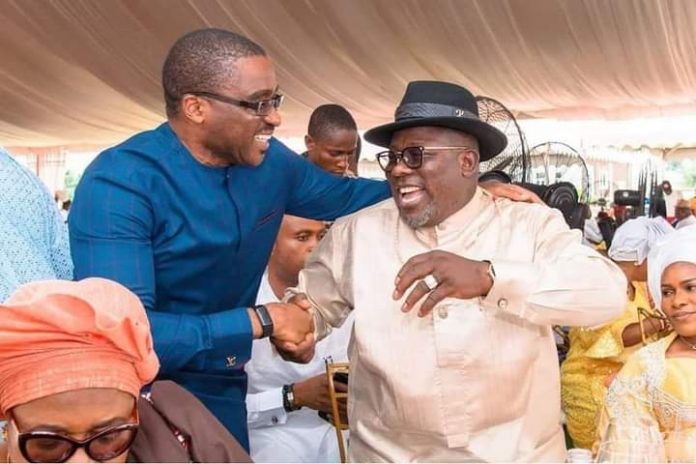 By Sylvester Imonina, Esq.
There is an old time saying that "no empire lasts forever". Historically speaking, old Roman, Ottoman, Mongolian, Persian and British Empires of old amongst others are not politically and militarily known in the present day comity of Nations; the reason is because nature does not support anyone being a champion forever.
In our African setting, it is the prayer of every father to have children and great grandchildren who are greater than him in all sphere of life. Anything contrary to same is nothing but bad fatherhood!
In 1999, some of our highly esteemed political Leaders took over the reigns of power in the State and had a firm grip of it till the year 2015. From 2015 till date, new blood have been injected and/or find themselves in the political space of Delta State and this has in no small measure created room for budding politicians to blossom politically.
A critical analysis and observation of the political development in the State leaves no one in doubt that the old political order now thinks that they are been retired politically. The said old order is now uncomfortable with the emergence of new crops of politicians like Rt. Hon. Sheriff Oborevwori and others and in their bid to stop this trend are now heating up the polity with all manner of political mudslinging, calumny, falsehood and overt and covert threats to any perceived political opponent and their followers!
Those opposed to paradigm shift in the politics of Delta State are on a daily basis threatening fire and brimstone for whoever they think is opposed to their bid to take over power and reassume control over state machinery and finances, not caring about the general good and growth of Delta state and Deltans.
Unfortunately, while the children of the old order are across the Seas schooling and enjoying the comfort that the leaders of those countries entrenched for their citizens, the children of the poor and the oppressed back home in Delta state are been recruited on a daily basis to bring down any perceived political opponent through whatever means possible. Delta Youths, Think!
Apart from Rt. Hon. Sheriff Oborevwori and few others whose children and wives live and work in Delta State with us, Deltans should challenge those political demagogues overheating the polity about the whereabouts of their children and wives. Deltans are not unaware of the fact that there are some candidates whose wives and children are British citizens and they only see Delta State as their farmland/goldmine. They are not concerned about the growth and wellbeing of Deltans living in Delta State. They see those of us living in Delta State as a conquered people and nothing more!
Without mincing words, I dare to say that for now, Rt. Hon. Sheriff Oborevwori is a Pan-Deltan and the most qualified Aspirant among those contesting for PDP Governorship ticket.
In our closets, we should critically and genuinely ask ourselves the reason why the political Pharisees and Sadducees are coming together to bring down Sheriff Oborevwori with every arsenal at their disposal! The reason is that Delta State which had hitherto been their political farmland/goldmine is slipping off their grip.
PDP Delegates, critical Stakeholders and Deltans should please think. Sheriff Oborevwori is the best man for the job. He deserves our support for the good of a greater Delta State.
God bless our state!