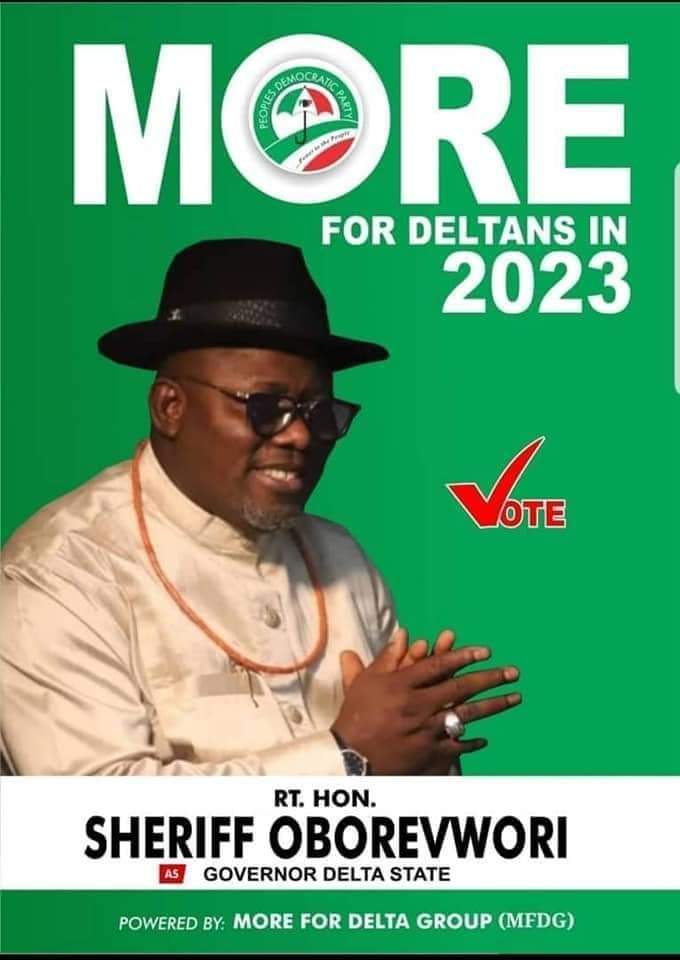 A son groomed by his father, two Pan Delta Patriots, father working to make Delta Stronger and the son ready to advance Delta in all aspects of socioeconomic and infrastructure development.
Continuity in good governance with prime focus on infrastructure development, job and wealth creation, opportunity for all Deltans, robust economy, industrialization, peace and security, social harmony and realistic reforms, et al.
Oborevwori says; we are one people, one Delta, One God. No discrimination, no tribal or ethnic supremacy. We are equal before God, one big and united family.
His father listened, a great S.M.A.R.T achiever but the son will listen more and do M.O.R.E.
His father is a peace ambassador and the son is a Unifier. What a great combination, what a smooth transmission of power.
Be part of history, SOFT DELTA is here!
Join the ongoing Sheriffication of Delta State. SHERIFF is a done DEAL.
Our delegates are in one accord, NAH SHERIFF.
Look no further, be SHERIFFIED.
**"
This message is brought to you courtesy of: Coalition for Media Politics and Governance, CMPG.