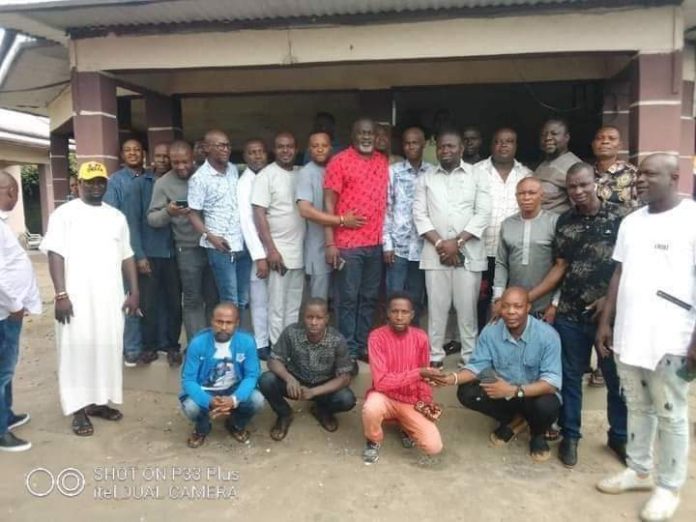 As the 2023 general elections gather mometum, eldest son of the Delta State Speaker and Governorship Candidate of the Peoples Democratic Party (PDP), Fred Sheriff Oborevwori Junior has met with the indigenous people of Ughelli North Local Government Area of the state to solicit their supports for the party's victories in all the elections next year.
Sheriff Junior in his speech thanked the executive and members of the group for their unflinching support for the party, revealing that he remain son of the soil who will in all areas be part of the group.
Sheriff Junior also the Director General "M.O.R.E for Delta Youths Project" a political pressure group, further charged the group to go out to canvas supports for the party and as well as ensure that people above 18 years all have their PVC's.
"Because, this is the only way we can achieve our set goals.The era of hijacking of ballots boxes has gone, and our votes must count now. Therefore, let us encourage our people to go out en-mass to get their PVCs.
According to Sheriff Oborevwori Junior, "our meeting today will continue because l'm your own son, I will also meet with other pressure groups in the LGA to have one on one discussion on how to achieve our goal".
Executive Chairman of Ughelli North Local Government Area Hon Chief Godwin Adode (JP) had in his remarks, commended the effort of the native led by General Daniel Awisa for standing firm for the party before and ahead of the elections.
Earlier, General Daniel Awisa Federa the president of the group in his respond thanked and commended Hon Chief Adode for all he has done for the group in ensuring that the body is enjoying the dividends of democracy.
He further thanked Fred Oborevwori junior for embarking on this campaign on behalf of the father and the party in general.
He thereafter assured the incoming Governor's son of the Native unflinching support comes the general elections.
Those in attendance include, Delta Women in Politics led by Chief Mrs Onakpoma Betty who double as Nulge Chairperson Ughelli North and her execo's, Hon Felix Oderhohwo, Secretary (SLG), Ughelli North, Hon Barr Akpodiete Edoja Rufus , Chief Sam Akpimegi, Hon Sly Ovbije.
In the entourage of Fred Sheriff Oborevwori Junior are-:The son of Olorogun John Oguma amongst others.