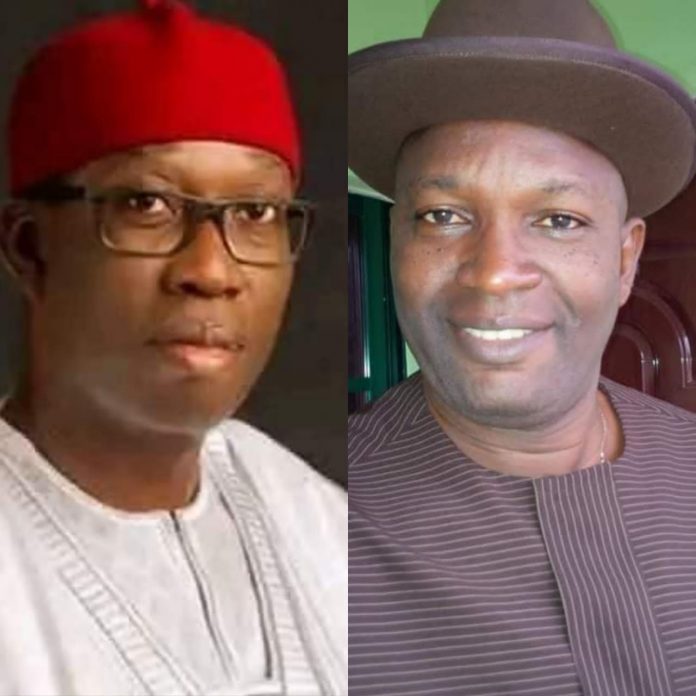 Former Chairman, Inter Party Advisory Council IPAC in Delta State Mr. Fred Obi has congratulated the state Governor, His Excellency, Senator, Dr. Ifeanyi Arthur Okowa on the occasion of his 63rd birth anniversary today 8th July 2022.
Obi in a statement eulogised Governor Okowa for his selfless leadership prowess, pan Nigeria model in promoting and contributing towards peace building, peace and security across Nigeria.
Obi also chairman of Accord Party in Delta State further extolled Okowa in harnessing both human and materials resources in advancing developments across the state.
The governor remain a special breed and blessing to many generations, no wonder he is being celebrated even beyond the state as a result of his good works and positive impacts on the society, Obi added
"His Excellency Senator (Dr) Ifeanyi Okowa is a blessing to humanity. He is a man with large heart and master in the game of politics. He is such a special breed. His legacy as Governor will out lived many generations. He is a man of wisdom, kind hearted and a true servant of God", Obi said.
"I join million of Deltans and Nigerians to pray Almighty God to continue guide, guard and prosper you, even as He blesses you with abounding health and many more years of personal fulfillment and distinguished service to humanity and our dear state and Nigeria," the chairman wrote.