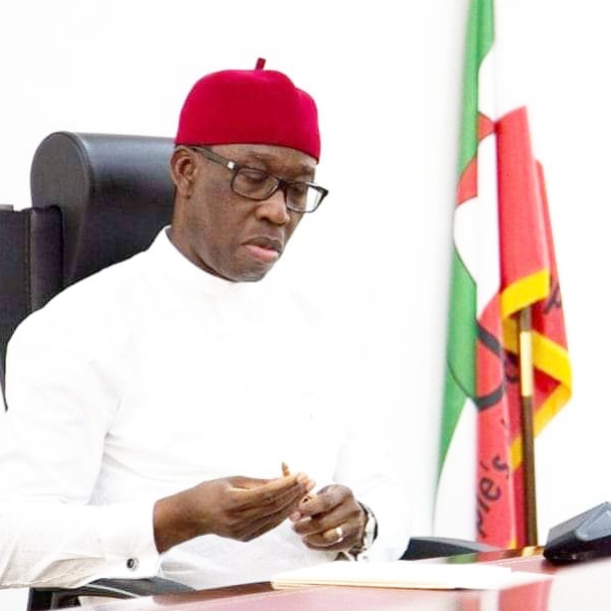 Delta State Government says efforts were being intensified to reactivate and make functional all non functioning water schemes across the state.
Commissioner for Water Resources, Hon Sam Mariere who disclosed this when he visited some water schemes in parts of the state, under the Rural Water Development Agency, said the target is to execute at least eighty water schemes within the next six months.
The Water Resources Commissioner, Samuel Mariere, accompanied by top officials in the ministry and parastatals under his supervisions, were at Ovara, Umusu Orogun, Ugon, Uzuaka, Okpe Orogun, Owevwe and Agbarha Otoogor communities in Ughelli North local government area for on the spot assessment on the state of the water schemes in the localities.
Hon Mariere observed that across the state, there are over 500 schemes under the Rural Water Development Agency, disclosing that more than 400 of them are not functioning.
He said as directed by the Governor, Dr Ifeanyi Okowa, modernities were being worked out to reactivate them and make them functional for use by the benefiting communities.
The former Lawmaker who was then Chairman, Assembly Committee on Water Resources Development, said the ministry would seek the collaboration of all the development partners in the sector in carrying out the rehabilitation process.
Hon Mariere also expressed the hope of commencement of construction of few new water schemes in the state before the end of the present administration.
The Commissioner and his team were also at Ughelli South local government area where they inspected the state water schemes located at Egini and Ejevwu communities.
He said the visits have afforded him the opportunity to get first hand view of the problems, promising to take all necessary steps, including thinking outside the box to reverse the trend for good.
The Commissioner observed that the water schemes were either powered by solar energy or electricity and expressed concern that most of the solar panel had gone bad and some vandalized.
Mariere said operatives of schemes would be made to go back to the drawing board to ascertain the best way forward towards addressing all the observed challenges.
At Ovu and Okuredafe Okpara communities in Ethiopo East local Government area, the Commissioner advised that the UNICEF water project cited in the area should be improved upon, stressing the need for additional borehole for efficiency of the scheme.
Some residents interviewed stressed the benefits of the water schemes in their localities and commended the efforts of the state government.
The respondents appeared for more government projects in the communities.