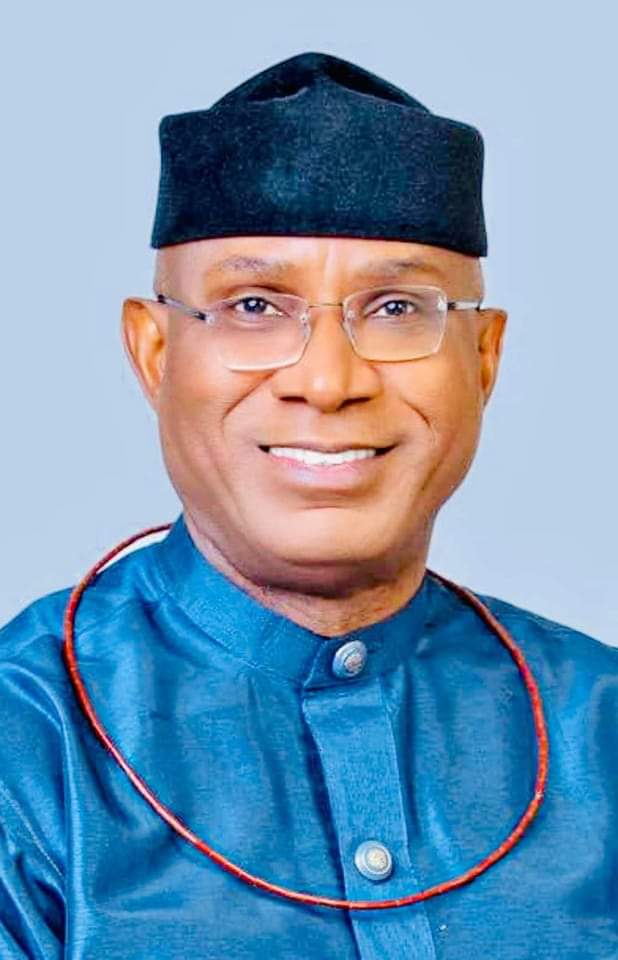 Our state, Delta, is at an epochal moment that will determine whether we make the bend to get on the road to development or if we regress. There is little doubt that most Deltans are disappointed with the condition of our state. For a state that is blessed with abundant oil, gas and solid mineral resources, arable land and some of the best human capital in Nigeria, it is without a doubt that Delta should not be in its current sorry state.
Delta is the largest producer of oil and gas in Nigeria, with more raw materials in clay, limestone, kaolin, silica, tar sand and decorative rocks, which if properly harnessed, would provide job opportunities for our fast growing population and teeming unemployed youths.
So why is a state so blessed with such an array of raw materials, many of which have not been harnessed, be in such a terrible state where there is mass youth unemployment and despair? That is an issue at play here as Deltans go to the poll to elect a governor on March 11, 2023. It is clear that if we are to change our story from despair to a new era of new economic opportunities, development and growth, Deltans must vote in a governor that means business. That person is Senator Ovie Omo-Agege, candidate of the All Progressives Congress (APC).
Senator Omo-Agege comes with verifiable records of performance as a lawmaker. He has distinguished himself excellently at the Red Chamber of the National Assembly to the benefit of all Deltans. Senator Omo-Agege will replicate his endless developmental strides exemplified by the numerous projects he attracted to his Constituency and beyond while serving as Senator representing Delta Central for the past 7 (seven) years-plus and as Deputy Senate President of the Federal Republic of Nigeria for the past 3 years-plus. He will also be bringing his vast experience to bear in the management of the state resources as Governor of Delta State.
Senator Ovie Omo-Agege is a development-oriented administrator. As Governor, Senator Ovie Omo-Agege would usher in a new vista of hope and opportunities for Deltans. Omo-Agege's emergence will also improve the relationship and enhance synergy between the Federal and Delta State Governments and thereby, attract the needed development currently eluding the hard working and peaceful people of the State.
A peek into the BAND agenda of the Omo-Agege manifesto shows a candidate that has done serious work. Deltans who have followed his campaigns at rallies and town hall meetings across the State would notice that he has shown a clear understanding of the needs of our people and has equally articulated a very clear and measurable agenda towards meeting the needs. His manifesto and presentations shows understanding and clear intent, which Deltans cannot take for granted.
Explaining his mission, Omo-Agege said: "Our men and women must have decent jobs that allow a good quality of life. Our programme for the next 4 years in Delta State will bring back job creation, a productive economy, a sense of community and respect for people. Creating jobs for young people is a challenge which will define us, for this generation and the next, and will remain a key priority for us as part of our long-term commitment to full employment."
He adds: "To create jobs, we will introduce an ambitious 'Delta State Employment, Entrepreneurship and Empowerment Programme (DEEP) and will support our Social Economy and our Small and Medium Enterprises. DEEP is an unbreakable commitment to be fulfilled with innovative ideas and reforms targeting massive private-sector economic development and growth through responsible management of government resources and processes.
"The driving strategy behind DEEP will create modern cluster industries and manufacturing centres that will generate good jobs in every Local Government Area (LGA) of Delta State. Our target is to create the right environment and support mechanism, including structured state guarantees, for the private sector to develop at least 5 major employment-generating corporate vehicles in each LGA annually. These will drive well-organised, government-supported and actively supervised Micro, Small and Medium Enterprises (MSMEs) to be strategically spread across the State on the basis of the unique economic strength of each LGA. This is at the core of our overall BUILD A NEW DELTA – BAND governance agenda."
Delta State has not had a leader who lucidly articulates his vision as Omo-Agege does. Omo-Agege's manifesto immensely underscores his passion and the promise of a new Delta anchored on creating employment, development, good governance and enduring security.
Yet another plus is that Senator Ovie Omo-Agege is a detribalised Deltan whose actions, body language and antecedents are devoid of ethnic sentiments. Rather, he has performed exceedingly well in his duties and has established friendships in various communities, local government areas, senatorial districts across Delta State and beyond. All these are assets that will come handy to Build A New Delta.
When it comes to the imperatives and challenges of development in Delta State, Deltans should trust Omo-Agege who has delivered on his electoral promises in the past.
I urge Deltans to choose this trustworthy, progressive-minded and detribalised Deltan who has a clear vision of massive infrastructural and social development of Delta State.
_Olorogun Bernard Okumagba, FCA is a former Commissioner for Finance in Delta State_