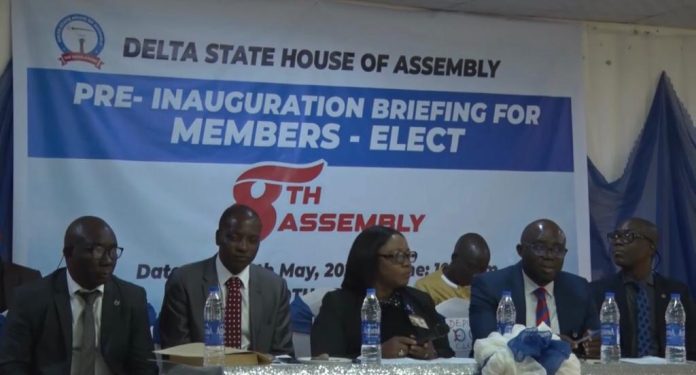 A Pre-Inauguration induction briefing has been held for Members Elect of the eight Delta State Assembly, with a charge on them to be committed to the task ahead.
The one day programme which took place at the State Assembly Complex in Asaba and presided over by the Clerk of the House, Mrs Lyna Ocholor, had in attendance both returning and new members.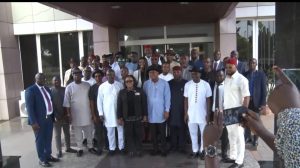 The Members elect most of them meeting for the first time were in high spirit as they exchanged pleasantries and settled down for the pre-inauguration induction briefing.
The Clerk of the House, Mrs Lyna Ocholor, flanked by her deputy, Otos Aghoghopia and some Directors in the Assembly, explained that the pre inauguration induction briefing was to prepare members elect on the task before them.
Saying that it provided an opportunity for the Members Elect to formally meet and know themselves, Mrs Ocholor noted that would-be members of the eighth Assembly were being adequately informed of activities that will take place between now and the day for inauguration ceremony.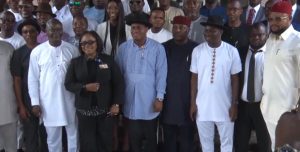 According to the Clerk, the members elect would be properly briefed on the date and venue for the inauguration, Code of Conduct and Assets Declaration as well as filling of profile form.
Mrs Ocholor congratulated the members elect on their victories at the polls, saying that the victory has placed upon each of them the burden of leadership and responsibility in their constituencies as well as the state at large.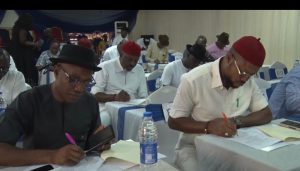 She urged them to support the incoming next democratic dispensation of the Governor Elect, Rt. Hon Sheriff Oborevwori to deliver more government programs and policies that will advance Delta State.
Mrs Ocholor assured them of the preparedness of management and staff of the State Assembly to equipping them with relevant tools and other resources in carrying out their responsibilities as lawmakers.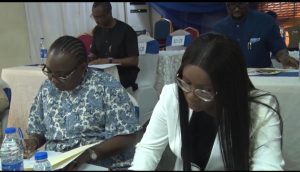 Affirming that the Delta State Assembly remains the most vibrant House in Nigeria, the Clerk challenge the members elect to raise the tempo and ensures it maintain the leading position in the comity of states houses of Assembly.
Elected members of the 8th Assembly who spoke in separate interviews, said they were very impressed with the pre inauguration induction meeting as a prelude of what to expect in the Assembly as soon as they are inaugurated.
They said they look forward to represent their constituencies and to support the next government to bring more development to the state.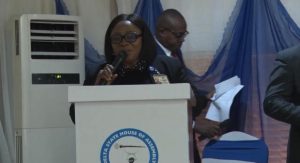 The members elect thanked the Clark of the house for the meeting while assuring Deltans of a better legislation.