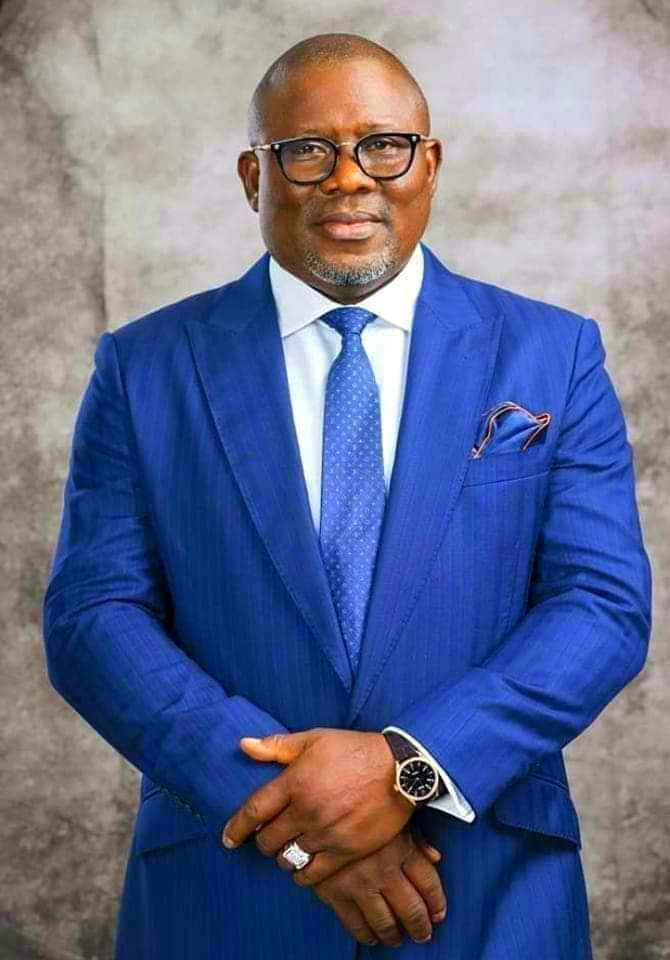 Secretary, Publicity/Programmes subcommittee of Delta State Governor Inauguration Committee, Olorogun Barr Fred Latimore Oghenesivbe, has said that the incoming governor, Rt Hon Sheriff Francis Oborevwori, will neither discriminate against persons on the basis of ethnic nationality, religion nor political affiliation during his tenure as governor of Delta State.
He said the clarification became necessary in the light of multifaceted legal battles, naked lies and media propaganda peddled against Oborevwori's candidacy, sound/genuine academic certificates and enviable personality, which was further intensified few weeks to the governorship election, adding that in all of these battles God gave him victories and shall be victorious in all post election litigations.
Oghenesivbe gave the assurance on Saturday in Asaba while speaking as a guest of Voice of Delta Radio current affairs programme, "Tori for the Week."
He noted that Oborevwori's victory at the polls was widely celebrated across the state, wherein the governorship candidates of the All Progressives Grand Alliance, APGA, Chief Great Ogboru and that of New Nigerian Peoples Party, NNPP, Engr Goodnews Goodman Agbi, paid him congratulatory visits.
Oghenesivbe averred that the incoming governor is of the view that no body is good enough to be his enemy, and he does not have the capacity to declare any Deltan or Nigerian as his enemy under any circumstances, adding that to have no enemies means to understand others and yourself. It means, to forgive yourself, so you can forgive others. It means, when someone wishes you harm, walk away, and pray that they get better, all the while still accepting your anger, and resentment with compassion, love and empathy.
He further assured that the incoming governor will be governor for all Deltans, irrespective of political party affiliation, ethnic nationality or religion, saying that the M.O.R.E agenda of the incoming administration will build on the legacies of the incumbent governor, Senator Dr Ifeanyi Arthur Okowa, CON, to ensure continuity in government, with some policies modifications and/or realistic reforms as a clear departure from abandonment of projects, radical policy manovers and outright jettisoning of result oriented programmes at the expense of tax payers.
On the progress made so far by the Inauguration Committee, Oghenesivbe posited that the Chairman and Secretary to Delta State Government, SSG, High Chief Patrick Ukah, Fnipr, and his team are working round the clock with the various Subcommittees, and that substantial progress has been made to make the May 29 Inauguration event a unique ceremony.
According to him, the Inauguration of the governor and his deputy has been scheduled to take place at Stephen Keshi International Stadium, Nnebisi Road, Asaba on May 29 begining from 10am, while the Thanksgiving Day Praise and Worship will hold same-day at the Event Centre, High Court Road, Asaba from 5pm.
"Our amiable incoming governor, Rt Hon Sheriff Francis Oborevwori, has nothing against his detractors and will govern the state for the benefit of all Deltans in terms of distribution of dividends of democracy.
"He will surprise and prove his detractors wrong through meaning development of the state, provide opportunity for all Deltans, introduce and implement realistic reforms; do more in the area of peace building, townhall meetings, social harmony, media interactive sessions, socioeconomic and infrastructure development, as well as human capital development, wealth and job creation via Yagep, Step, Rysa, Girl Child Project GEST, Widows welfare packages, and so on and so forth.
"God gave Oborevwori multifaceted victories before, during and after governorship election, therefore the May 29 Inauguration ceremony and the Thanksgiving Day Praise and Worship shall be celebrated by the good people of the state, irresponsible of party affiliation, ethnic nationality or religion," Oghenesivbe assured.