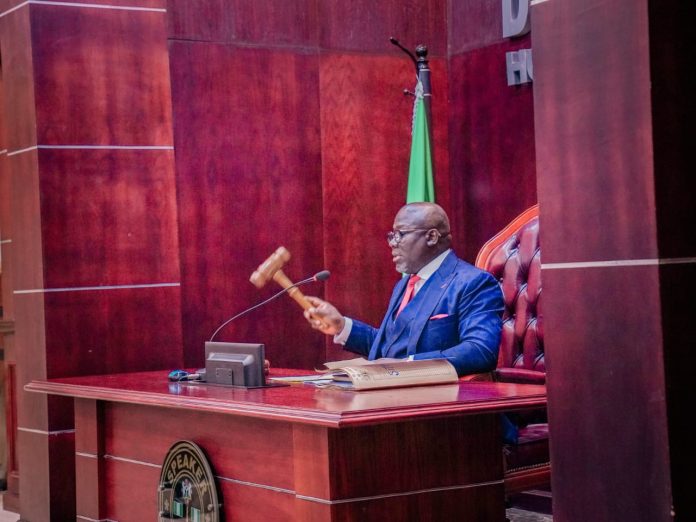 The Delta State House of Assembly now has three Deputy Clerks with the appointment of additional two.
The Speaker, Rt Hon Sheriff Oborevwori at Tuesday's plenary of the House, said the upgrade of number of officers at that cadre from one to three, was in line with the amended Delta State House of Assembly Service Commission law.
Before the Tuesday's additional appointments which was contained in a letter from the Delta State House of Assembly Service Commission to the state legislature, Mr Otos Aghoghopia has been the only officer in that position in the Assembly.
The new appointed Deputy Clerks are Mrs Isioma Nwabuokwu and Mr Silvester Olorogun.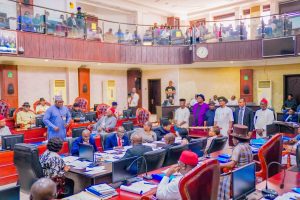 Mrs Nwabuokwu was until her new appointment, the Secretary Delta State House of Assembly Service Commission, while Mr Olorogun was the Director of Legislative.
Also announced by the Speaker was appointment of Mr Austin Uwasike as the new Secretary Delta State House of Assembly Service Commission.
The appointments were confirmed following a motion to that effect by the Majority Leader, Ferguson Onwo and adopted.
The Speaker congratulated the promoted staff and described the appointments as deserved.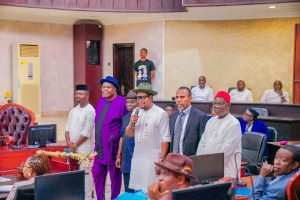 The House had earlier screened and confirmed the appointments of nominees into the Governing Board of the Delta State Oil Producing Areas Development Commission, Desopadec.
Those screened and had their nomination confirmed were Olorogun John Nani, to serve as chairman, Chief Festus Ochonogor as Managing Director, Mr Efele Nicholas, Mr Favour Izoukomor, Hon. Taleb Tebite, and Mr Oghenekome Okpobor as Executive Directors.
While Chief Julius Egbedi, Mr. Sylvester Ovbije, Mr. Goru Jonathan Oghenekaro, Mr. Azuka Enebeli, Dr. Charles Olisa, Mrs Cordilia Anyangwu, Mr Sunny Ofe. Mr Victor Egboh and Mr. Spencer Okpoye are members.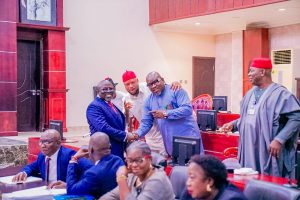 After the screening of the nominees which was done in three batches, the Majority Leader, Ferguson Onwo in a motion, moved for their confirmation, seconded by the Deputy Speaker, Ochor Christopher Ochor and adopted.
The House also received a report from its Ad- hoc Committee to investigate alleged financial irregularities and other related issues against the Chairman, Ndokwa East local government council, Chief Godday Nzete.
The Chairman of the adhoc committee and member representing Ika North East, Anthony Elekeokwuri, said the committee carri out the assignment in line with relevant laws and procedures before its recommendations.
The Committee resolved that the suspension be lifted and he be immediately reinstated.
The House unanimously adopted the committee report.
The Speaker, directed that the suspended Chairman should resume office as Chairman of the council with immediate effect.