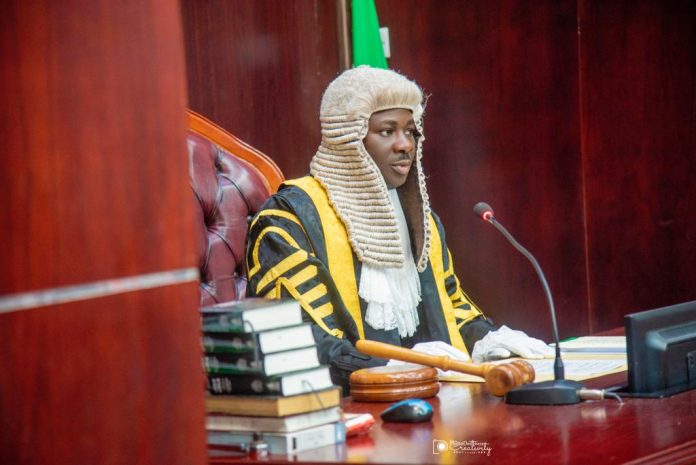 Governor Sheriff Oborevwori on Wednesday forwarded the name of Justice Ngozi Catherine Ojugbana-Orishedere to the State House of Assembly for confirmation as President, Customary Court of appeal, Delta State.
The Governor's message was contained in a letter to the House, and read at plenary by the Speaker, Rt Hon Emomotimi Guwor.
Oborevwori in his message to the Assembly as read by the Presiding Officer, Rt Hon Emomotimi Guwor, said the nomination of Justice Ojugbana-Orishedere followed the recommendation of the National Judicial Council of Nigeria.
Oborevwori added that the development was also in exercise of the powers conferred on gim by section 281, sub section 1 of the Constitution of the Federal Republic of Nigeria, 1999 as altered.
According to the Governor, the nomination became necessary as a result of the retirement of the former President, Customary Court of Appeal, Delta State, Justice P.O. Elumeze on the 2nd of April 2023, having attained the mandatory retirement age of Sixty five years.
The letter was received for further legislative action through a motion to that effect by the Majority Leader, Hon Emeka Nwaobi and adopted.
The Speaker, Emomotimi Guwor, subsequently directed the nominee to submit 35 copies of her Curriculum Vitae to reach the office of the Clerk of the House on or before Monday, 10 July, and appear for screening, Tuesday, 11 July 2023.
Meanwhile, the Speaker, Delta State House of Assembly, Rt Hon Emomotimi Guwor, has commended the professional conducts of Journalists deployed to the State Legislature by their various organizations.
Addressing Assembly Correspondents in his office after Wednesday's plenary, Rt Hon Guwor appreciated their commitments in the reportage of activities of the House and enjoined them to sustain the tempo.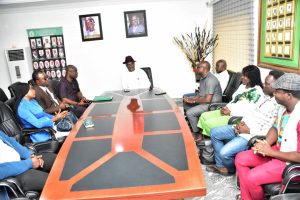 He assured that the State Legislature under his leadership, would continue to collaborate with the media for efficient and effective information delivery.
Describing the media as veritable partners in progress, Rt Hon Guwor told the crew members that he would not in any way compromise the welfare of workers in the State Assembly.
The Speaker hinted that he does not want to make mistakes in appointment of aides, particularly his Chief Press Secretary, CPS, hence reason for the relative delay.
He said he would ensure that an organized and experienced person who knows his onions and who can work in synergy with the public and the Media, was appointed as his CPS.
Guwor thanked the News Correspondents for the visit, prayers and renewed assurances for sustained support and cooperation.
In their various remarks, the Assembly Correspondents while pledging their commitments towards effective and efficient reportage of the House, congratulated Rt Hon Guwor for his emergence as the Speaker of the 8th Assembly.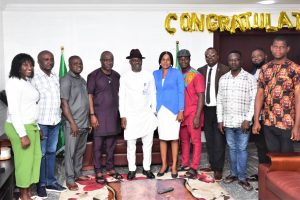 The Correspondents highlighted some challenges most times faced in the course of carrying out their assignments and appealed to the Speaker to use his good office in addressing the shortcomings.