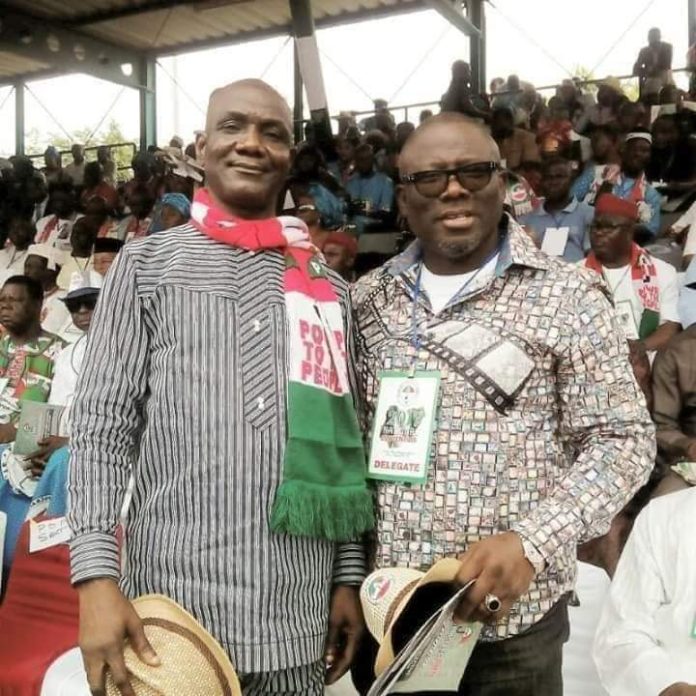 Spokesperson of the Peoples Democratic Party, PDP, in the just concluded general elections in Delta State, Olorogun Barr Fred Latimore Oghenesivbe, has rejected the offer of appointment as Executive Assistant on Communications to Delta State Governor, in the present dispensation.
A reliable source close to the Communication Strategist, who preferred not to be named, confirmed that the State Governor, Elder Sheriff Francis Oborevwori, invited Latimore to Government House on July 9, and informed him that he has to retain his position as EA Communications.
Latimore, according to the source, respectfully rejected the offer and urged the governor to consider their 45 years old friendship, as well as the enviable roles he played in his media campaign before Primary, during and after governorship election till date, by appointing him either as Commissioner or Special Adviser on Media and Communication Strategy.
It was learnt that Gov Oborevwori declined Latimore's request and the governor is yet to make his intensions known whether or not Latimore will be serving in his administration.
It will be recalled that Latimore served in Okowa administration for a period of six years as EA Communications without promotion, while his colleagues were promoted twice or thrice within the same period.
If Latimore should be forced to serve another 4 years in Oborevwori's administration, it will come to 10 years nonstop as EA Communications without promotion and/or elevation, a development Latimore finds extremely unjustifiable, considering the fact that he was the arrowhead of Gov Oborevwori's media campaign team.