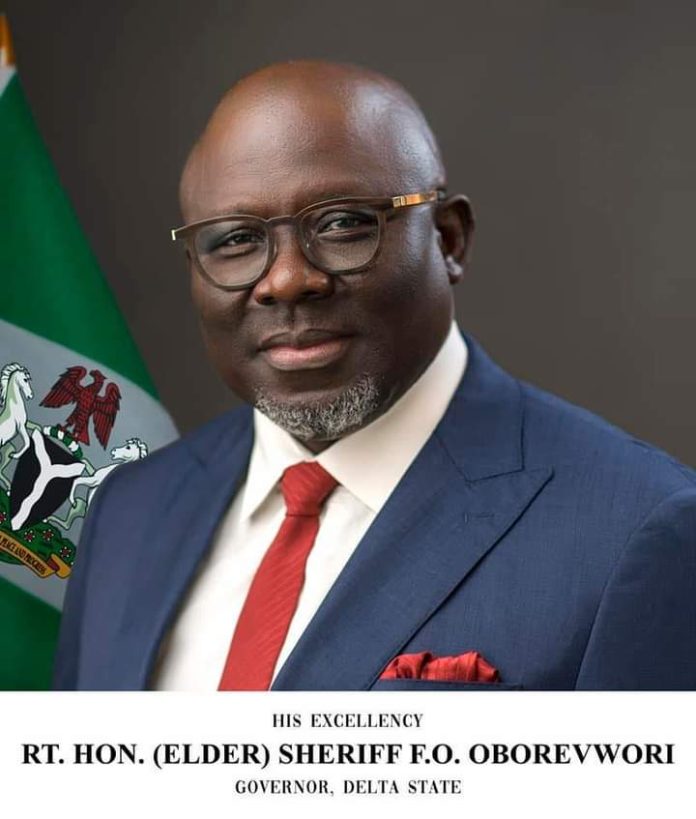 By Sylvester Imonina, Esq.
Some days ago, I saw some Deltans arguing vehemently that Sheriff Oborevwori's led-government had forgotten them despite the fact that they put in so much for his emergence as Governor. Though, some of them were of the view that there was need to give the Governor the benefit of doubt as it was too early to cry for patronage.
Well, it is the right of everyone who feels that he is not being carried along in the scheme of things to activate his right to freedom of expression, but in the exercise of such right, such individual ought to take into consideration the fact that the government is still at its embryonic stage.
Without equivocation, I dare to say that the Ukodo which majority of Deltans laboured to cook shall go round everyone. May I quickly state that the Ukodo going round everyone does not mean that everyone will be appointed into his cabinet. While few Deltans would be saddled with the responsibility of assisting the Governor in the dishing out of the Ukodo, all Deltans will no doubt have a feel of the cooked Ukodo by way of projects execution in their domains.
I make no claim to be a paragon of politics but from my knowledge of politics, dividends of democracy (Ukodo) is multifaceted. As I posited earlier, while some persons will dish out the Ukodo (political appointees), others will do the serving of the Ukodo (contractors) while the electorates and others who desire good governance will sit down and enjoy the sumptuous Ukodo that will be served on them by way of quality projects across the state.
During the campaigns, His Excellency, the Governor of Delta State, Sheriff Francis Orohwedor Oborevwori promised to listen More, do More and achieve More. This promise has started with the recent steps taken towards the payment of the backlog of retirement benefits to our senior citizens, payment of promotion arrears to Civil Servants, recent attention to the education and health sectors and the opening up of blocked water channels in Warri, Effurun and other flood-prone towns and villages in the State.
Deltans, Oborevwori's led-government is ours. The MORE Agenda is on course. Let us give it a chance to work for the good of all.