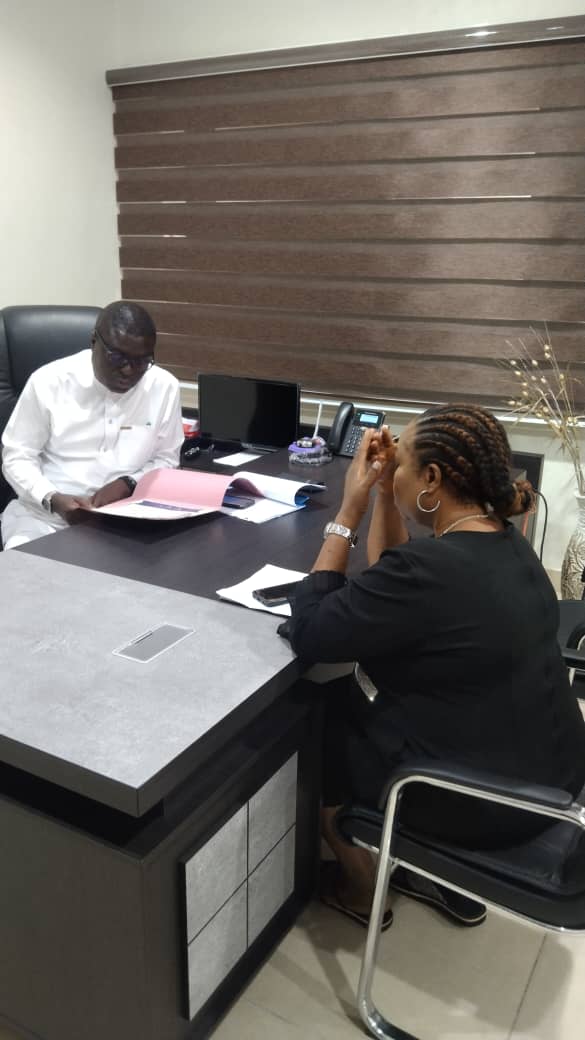 The newly appointed Commissioner for Trade and Investment, Hon Samuel Oligida, has sued for the cooperation of civil servants in the ministry to accomplish the vision of Governor Sheriff Oborevwori for Deltans.
Hon Oligida stated this while addressing the management and staff of the ministry on assumption of office at the Prof Chike Edozien State Secretariat Complex, Mariam Babangida Way, Asaba, the state capital.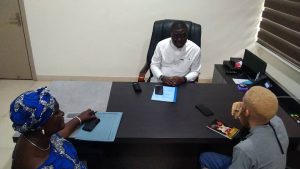 The Trade and Investment Commissioner, Hon Sam Oligida was conducted around the offices in the ministry by the Permanent Secretary, Mrs. Anthonia Ubogu, where he fraternized with members of staff members before addressing them in his office.
Oligida acknowledged the need for team work, stressing that every member of staff must work to achieve the vision of the governor for the state and its people.
He said he do not have personal vision than to support the Governor to succeed and excel in his development plans for the state as captured in his MORE agenda.
The Commissioner promised that together to whatever challenges faced in their course of duty would be addressed, maintaining that all must perform optimally to achieve greater performance in the ministry of Trade and Investment.
He stated that he have not come to the ministry to witch-hunt or fight anybody or create enmity amongst staff , but to add values to the mandate of the ministry towards the development of the state, in line with the promises made to the people of the state by Governor Sheriff Oborevwori.
Stressing that the Governor is in a hurry to develop the state in fulfillment of his electioneering campaign promises, Oligida said he is open for constructive criticism and ideas that would help him succeed as Commissioner in charge of Trade and Investment, Delta State.
''We must work together; we must work as a team to achieve the vision of the governor. I do not have my personal vision other than to support the governor's vision to excel. Therefore, I appeal to everybody to go the extra mile in assisting the governor.
''Whatever the challenges may be, we must work as a team to solve it and whatever the gains may be, we should also work as a team to take the glory. I have not come here to witch-hunt or fight anybody. I have not come here to create enmity among the staff. All I want is for us to work as a team because the governor is in a hurry to develop the state.
'Anytime I am going astray, feel free to tell me the truth. If I do anything that is negatively affecting the staff, please draw my attention to it. I will not do anything to deliberately hurt the staff'' he said.
Oligida promised to formulate policies that would further attract investors to the state as well as boost small and medium-scale business enterprises.
Earlier, the Permanent Secretary in the Ministry, pledged the loyalty of staff to the state government in achieving its intentions for Deltans.