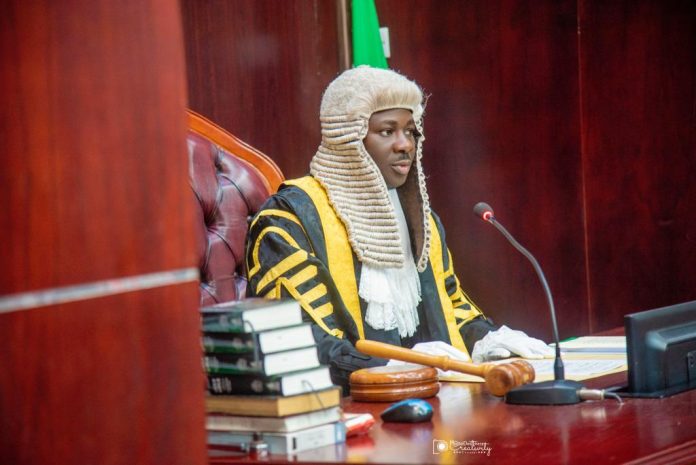 As Nigeria marks its 63rd Independent Anniversary, the Speaker, Delta State House of Assembly, Rt Hon Emomotimi Guwor, has called for a more united and secured nation for a greater tomorrow.
Rt Hon Guwor in a congratulatory message to Nigerians, particularly the people of Delta State, said the multi ethnic diversity of the nation should be a great asset for positive development.
The Speaker explained that although a lot have been achieved as a people, there are much more needed to be done as a developing nation.
He noted that Delta being a major oil producing state, has contributed so much to the development of the country as oil remains the mainstay of the nation's economy.
While stressing that the state would not relent in that regards, Guwor who is the National Treasurer, Conference of Speakers of State Houses of Assembly, appealed to the federal government to address the present challenges confronting the nation.
He expressed concern over the state of federal roads across the country and the disturbing issue of insecurity which he said were seriously affecting investments in Nigeria.
"I congratulate Nigerians, particularly Deltans on the 63rd Independence Anniversary. As a people we have not done badly but there are still a lot of things to be addressed. At 63, it is expected that by now we should have gone being seen as a developing nation but a developed nation. All the same, it is better late than never.
"So my appeal is for the federal government to address challenges facing the nation. A state of emergency is required in some sectors. Federal roads are in shambles. The plague of insecurity in the country continues to be so disturbing. All these and many others need to be tackled as quickly as possible to guarantee greater tomorrow", Guwor said.
While praying for a better Nigeria, Guwor asserted that Governor Sheriff Oborevwori's administration in Delta State, promises to advance the state's next level of sustainable development.
He assured of the resolve of the state legislature to partner with the executive arm of government and other critical stakeholders in moving the state forward.