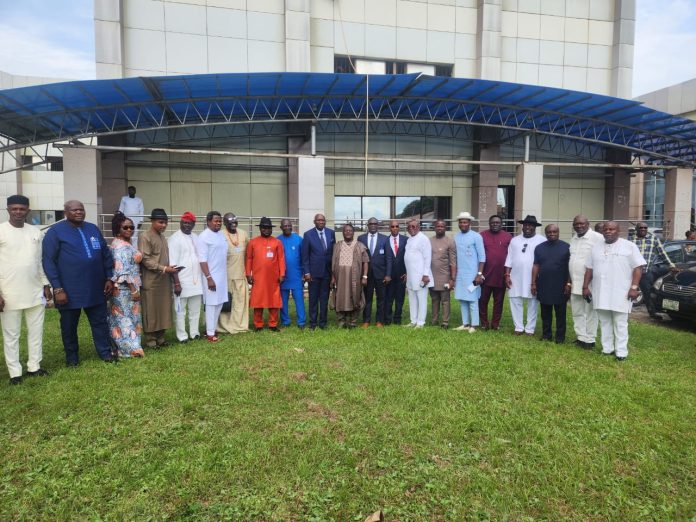 Delta State House of Assembly Committee on DESOPADEC has pledged to push speedy infrastructural development in Oil and Gas bearing communities across the state.
Chairman of the Committee, Hon Austin Uroye gave the assurance during an interactive session with members of the Board of the Commission at the Assembly Complex in Asaba, the state capital.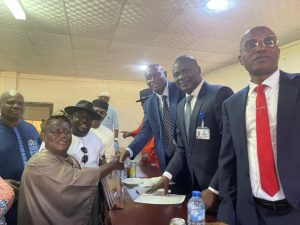 Uroye who represents Warri South One in the Assembly, stated that the mandate of DESOPADEC as an interventionist agency in the state with particular attention on Oil and Gas producing communities must be realized.
The Lawmaker explained that the Committee's constructive engagement with members of the Board was to champion areas of collaboration for DESOPADEC to succeed in the task ahead of it.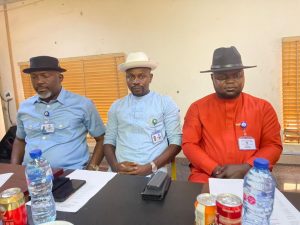 Hon Uroye charged the DESOPADEC officials led by the Chairman, Hon John Nani and Managing Director, Chief Festus Ochonogor to put in their best to putting smiles on the faces of the people of whose interest the Commission was established.
He acknowledged challenges faced as a result of so much issues deserving attentions in DESOPADEC's mandate areas, and emphasized the need for the Commission to ensure peace, stability and progress in the communities.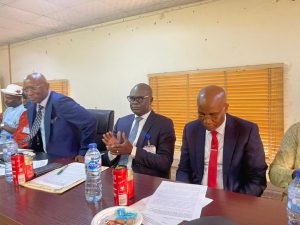 Uroye charged the board to always respect rules of engagement and never compromise standards in execution of projects.
Other members of the Committee who spoke, including Ferguson Onwo, Fred Martins, and Oloye Pereotu, acknowledged the need for effective collaboration with relevant stakeholders, in the awards and execution of projects by DESOPADEC.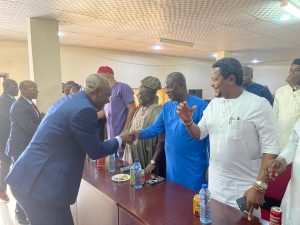 They raised issue of abandonment of projects awarded by the Commission and stressed the need to get them completed.
The Lawmakers also called for transparency and accountability in line with relevant laws of the state.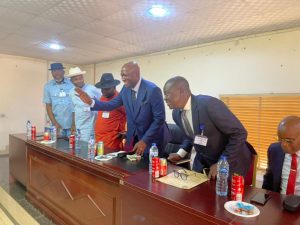 They assured of the Committee's preparedness to facilitating early passage of the Commission's budget, even as they charged the board to up their game at ameliorating the challenge of sound development in oil producing communities.
Briefing the legislators on the journey so far, the Chairman of the board, Hon John Nani and Managing Director, Chief Festus Ochonogor, said the Commission had ensure that the basic assignment to positively touched lives in oil bearing communities were carried out despite the huge challenges.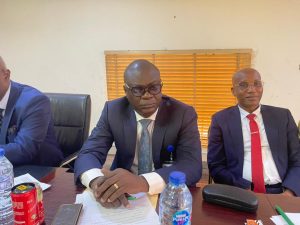 They commended the synergy with the House Committee on DESOPADEC, saying that such collaboration would further promote development in the Commission's mandate areas.
Nani and Ochonogor explained that the budget of the Commission must pass through the scrutiny of the State Assembly, saying that the Commission was only implementing the budget of the House.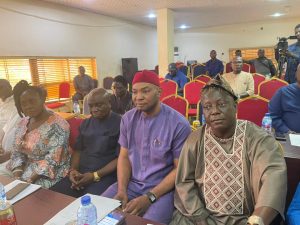 The Chairman and Managing Director commended the interactive meeting, saying that such would only lead to more progress in Oil and Gas bearing communities.