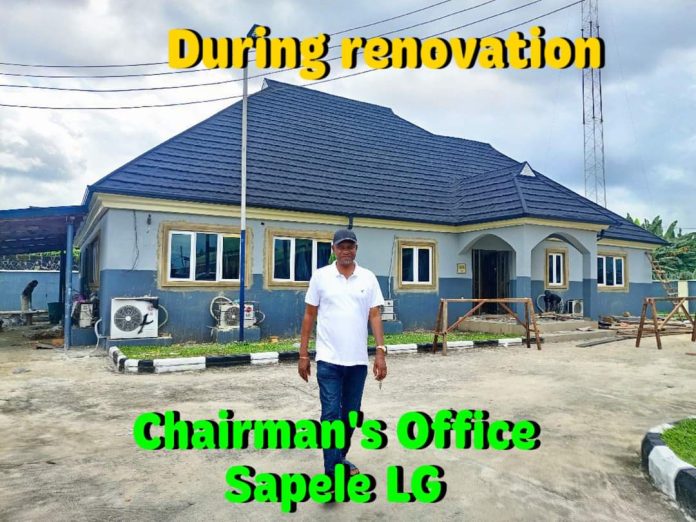 ~ Malcolm Onajite Tagbarha, FHNR
Why Delta State Governor Rt Hon Sheriff Oborevwori, Must Visit Sapele To See For Himself
Your Excellency,
Once again, please accept my heartiest congratulations on your novel achievements since you assumed office as Executive Governor of Delta State. You are clearly on the right path to provide MORE meaningful developments for Deltans.
Your Excellency, I do not intend to bore you with many words. Let me go straight to my message.
You will agree with me that in Nigeria and contemporary African society, it is very difficult to find leaders holding political offices or positions of authority, keeping to the promises they made to the people they lead.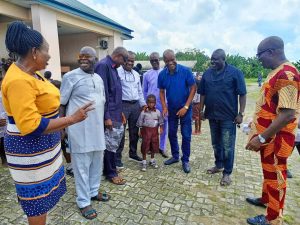 However, in Delta State, precisely Sapele Local Government Area, one man seems to live above board in terms of keeping to his promises to the people. Hon. (Chief) Eugene Inoaghan, Executive Chairman, Sapele Local Government Area, has not just kept his promises but has surpassed the people's expectations.
What is on the lips of an average Sapele resident, is the massive transformation that has occurred during the nearly six years of Chief Inoaghan, being at the helms of affairs at the Local Government Council.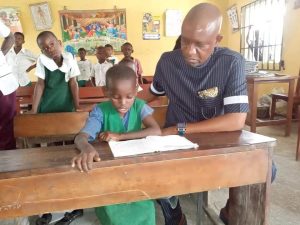 Since coming on board as captain of the Sapele ship on January 8th, 2018, Inoaghan has given governance a beautiful human face, beaming with smiles of fulfilment and satisfaction.
Chief Inoaghan, has literally won the hearts of of the people of Sapele by the verifiable evidences of his massive and unprecedented achievements across the length and breadth of Sapele Local Government Area. His political and leadership pheromones, since he assumed office nearly six years ago, has proven that he is a leader agglutinate with gargantuan drive to provide the much needed anodyne that would bring succour to the people.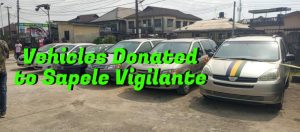 Your Excellency, this space will not be enough to enumerate all his developmental projects, hence I am passionately pleading for your personal visit to Sapele Local Government Area, to see for yourself and personally score him, based on what is on ground, vis-a-vis, what he met nearly six years ago.
As Pioneer Chief Press Secretary to Sapele Local Government Chairman and the very first Chief Press Secretary at the Local Government level, in the history of Delta State, I was privileged to be on ground to painstakingly document a compendium of all his achievements, which I have chronologically compiled in a magazine with pictures and data, reflecting before, during and after his transformation of Sapele Local Government Area.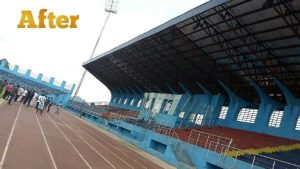 Your Excellency sir,
Without mincing words, Hon.(Chief) Eugene Okpeh Inoaghan, is unarguably the best performing Local Government Chairman in Delta State. This is a huge plus for the Peoples Democratic Party, PDP, and a worthy example to inspire the young ones, whom you are currently grooming across the State, to join you in providing MORE meaningful developments for Delta.
For want of space and not to bore you with too many words, I have limited this piece to a passionate call for you to visit Sapele and see for yourself.
Finally, Against the backdrop above, your visit to Sapele will make you believe in what you will see, and thus trust what you will discover.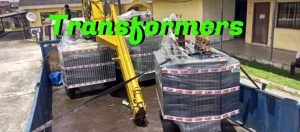 Thank you!
May God bless you!
May God bless Sapele Local Government Area!
May God bless Delta State!
Malcolm Onajite Tagbarha, FHNR, a multi-award winning writer, author, certified United States Agency for International Development, (USAID/International Republican Institute, IRI) campaign trainer and National Legislative Policy Advocate and strategic political communicator, former Special Assistant, SA to former Delta State Governor, Sen.(Dr.) Ifeanyi Okowa, State Publicity Secretary, Coalition for Media Politics and Governance, CMPG, State Secretary, PDP New Generation, Delta State Chapter. He was a member of the Media and Field Operations Committees respectively of the Delta State PDP Campaign Council.
He is the Pioneer Chief Press Secretary to Sapele LGA Council, and a fellow of the prestigious Institute of Human and Natural Resources.