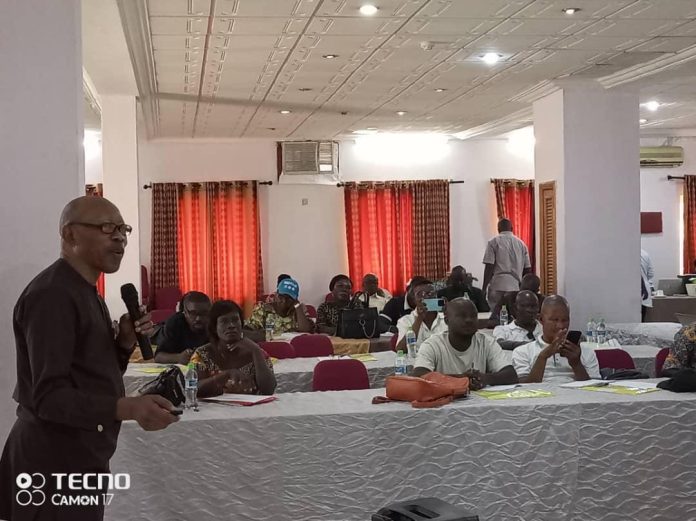 The Delta State Government (DTSG) through the Primary Healthcare Development Agency (DSPHCDA) in the state has concluded plans to conduct Transmission Assessment Survey (TAS) in 16 Neglected Tropical Diseases (NTDs) endemic Local Government areas of the state.
TAS is the World Health Organisation (WHO) recommendation to determine when infections have been reduced, controlled and eliminated (interrupted).
The Permanent Secretary in DSPHCDA, Dr. Jude Winful-Orieke, disclosed this in Asaba during stakeholders meetings of line ministries and the Carter Centre.
Dr. Winful-Orieke, represented by the Director, Community Health Services, Dr. Paul Yinkore,
said the state holistic approach in combatting NTDs had yielded positive results as the diseases had been prevented and controlled.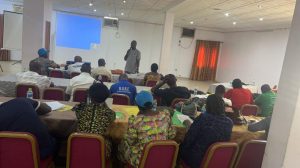 He said the Federal Ministry of Health through the National Onchocerciasis Elimination Centre and the Carter Centre would conduct a four-week Transmission Assessment Survey 1, commencing from November 14, 2023 in 16 Local Government areas (LGAs) of the state.
According to the Director "this survey will be conducted in schools for children, aged 5-8 years who are the most vulnerable population of the disease. It entails collection of blood specimen samples for laboratory analysis.
"Let me use this medium to allay the concerns of parents, teachers and caregivers about this exercise; we know the times we are gives room for fear, but be rest assured that the exercise is safe, free and will be used for medical purposes only."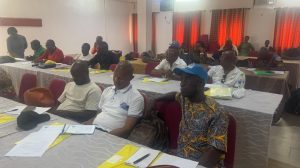 "We are desirous of eliminating the diseases which impair physical development, contributing substantially in morbidity and mortality. We will extend the sensitisation and engagement of parents, teachers, community members, security personnel religious and traditional leaders to ensure the right message is heard. If we could eliminate Guinea worm, NTDs can also be eliminated," he added.
Earlier, the Director of the Carter Centre of Edo/Delta states, Dr. Emmanuel Emukah, said the centre in Nigeria had since 1994 commenced a project to curb several NTDs in the country.
He said centre had been involved in stopping the spread of onchocerciasis, Lymphatic Filariasis, Schistosomiasis, Soil-transmitted Helminths infection in Delta State through Mass Drug Administration of Albendazole, Lvermectin and Paraziquatel, using community and school based approach.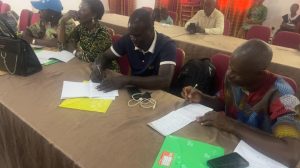 " Through our partnership with the state government, we have protected over 3.5 million Deltans who were at risks of these diseases; trained over 6,937 community direct distributors and strengthened health systems .
"Lymphatic Filariasis commonly referred to as elephantiasis is one of the diseases set for elimination by the Nigerian Neglected Tropical Disease (NTD) Elimination Programme.
"Currently, we have reached the stage of impact assessment. The pre transmission assessment survey was conducted last year, which was vector analysis of black fly and all 16 LGAs passing which now moved us to the second level of assessment" Dr. Emukah explained.
Expressing his concerned about the safety of the surveyors, Dr Emukah implored the agency to liaise with ministries of Basic and Secondary Education, Chieftaincy Affairs, local governments and Information as well as associations of private school owners, community organisations and religious bodies to enable hitch free exercise.
The LGAs for the TAS are Aniocha South, Aniocha North, Ethiope East, Ethiope West , Isoko North, Isoko South, Ndokwa East, Udu, Ukwuani, Warri South West, Warri South, Warri North, Oshimili North, Ika South, Ika North East, Bomadi and Patani