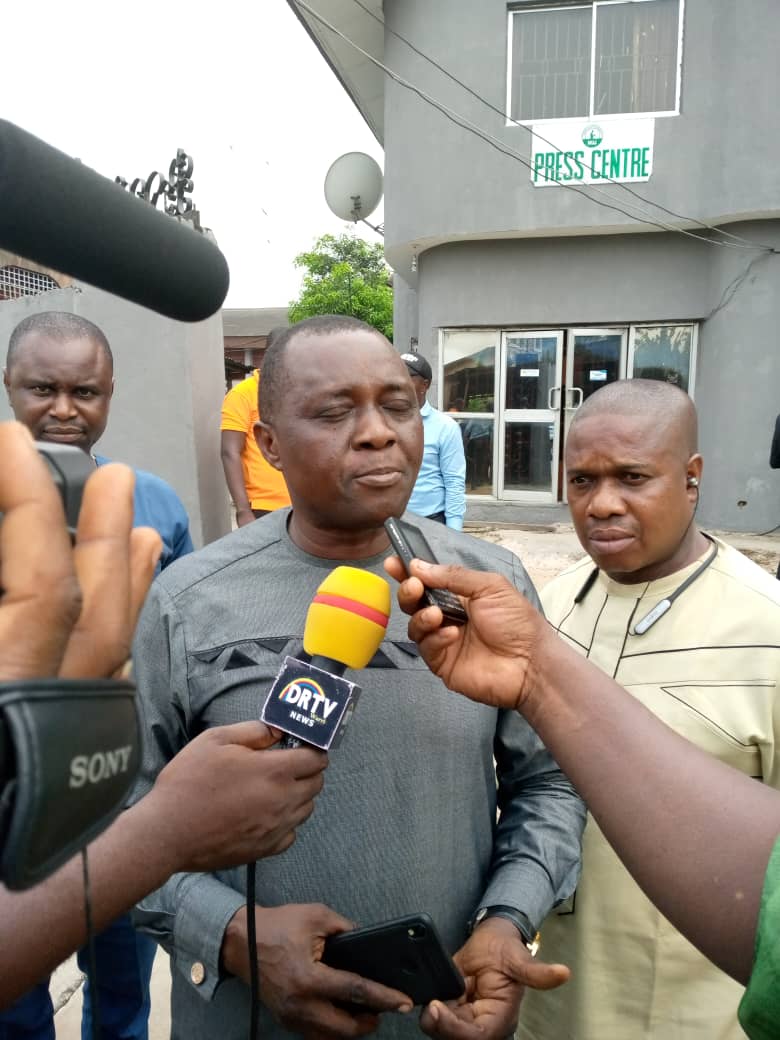 By Patrick Ochei
The Governor of Delta State, Senator Ifeanyi Okowa has been eulogized by one of his media aides and immediate past chairman of the Nigeria Union of Journalists, NUJ, Delta State Council, Comrade Norbert Chiazor who was at the Warri Correspondents' Chapel Secretariat of NUJ, to share his moments of joy since his appointment as SA Media to the Governor.
Incidentally, the visit which coincided with the election of the Warri Correspondents' Chapel Executive, witnessed large turnout where members of the Union took time to shower encomiums on the man popularly called "The Strategist" in NUJ parlance.
However, Chiazor did not mince words in reeling out Okowa's achievements since he took over the leadership of the State in 2015.
Chiazor posited that history would forever have a special place for Senator Okowa who had been able to turn around the fortunes of the State in vital areas of development.
He described Okowa as a Pan Deltan leader who had been able to manage all interests and strategically delivered peace and development to Deltans, otherwise known as Prosperity for all Deltans.
The wordsmith believed that the intelligent Governor was too smart enough to have perfectly transformed his policies and programmes codified as SMART Agenda into a huge gain ensuring a Stronger Delta.
He said Okowa as a responsive and responsible Governor would always maintain good relationship with journalists in the state as strategic stakeholders and urged them to display constructive engagement in reporting issues .
The highly respected Unionist congratulated the newly elected Exco members of Warri Correspondents' Chapel, led by Comrade Okies Veeky, charging them to unite all members and bring back the vibrancy Warri journalists were known for over the years.
In their various speeches, the State Chairman of NUJ, Comrade Micheal Ikeogwu, Warri Correspondents' Chairman, Veeky Okies and Chief Omafume Amurun among others said most journalists were happy with the appointment of Chiazor, because he has the competence and charisma to serve, noting that the best is yet to come for the brilliant journalist.