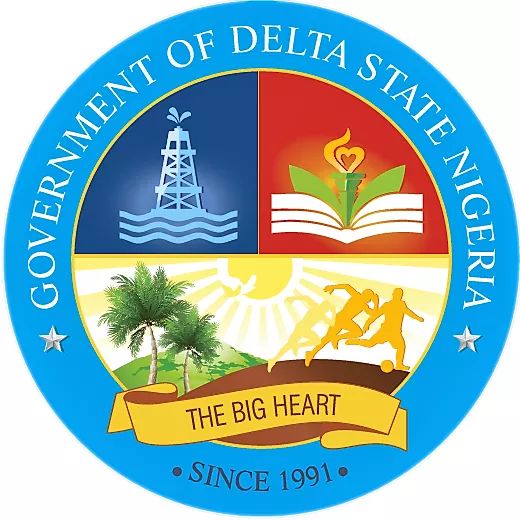 The Assiociation of the Local Governments of Nigeria, (ALGON), Delta State, Thursday, 19th March 2020 held its monthly meeting in Asaba, Delta State with 19 Local Government Councils Chairmen in attendance.
One of the issues discussed and deliberated upon was the novel Coronavirus ( Covid19) which has been termed pandemic by the World Health Organisation, (WHO).
The meeting recieved the State Commissioner for Health, Dr. Mordi Ononye who briefed ALGON on the steps and measures put in place by the State Government, including the various teams set up to work with the Local Governments teams and referal centers established across the State.
ALGON expressed satisfaction on the level of preparedness of the Delta State Government in curtailing the spread of the disease. The meeting resolved as follows;
I- Local Governments on the borders particularly on the sea which include Ethiope West, Bomadi, Burutu, Patani, Warri South West and Warri South are to work closely with the Ports Health teams and Security agencies in ensuring proper screening of persons in and out of those areas.
II- Immediate commencement of wide spread community sensitization across the Local Government Areas on social distancing, personal hygiene, regular hand washing and aviodance of crowded environment. The meeting urged people particularly in markets, motor parks, churches and all other crowded places to adhere strictly to the new protocol of consistent hand washing and social distancing.
III- The meeting directed Education Secretaries of Local Education Authorities, (LEAs) across the State to stop forthwith approval of the use of Public Primary School fields for all kinds of social gathering and ceremonies.
ALGON also observed that the COVID 19 pandemic is a global challenge and is currently without a proven cure. The meeting therefore appealed to the public to desist from excessive and harmful intake of alcohol, and other native medications as preventive or curative measures against the virus.
ALGON urged the public, particularly Deltans not to panic as the aforementioned steps and measures being taken will go a long way in stemming the tide of the deadly disease.
Itiako Ikpokpo, Ksm
Chairman, ALGON Delta State.
19/03/2020.