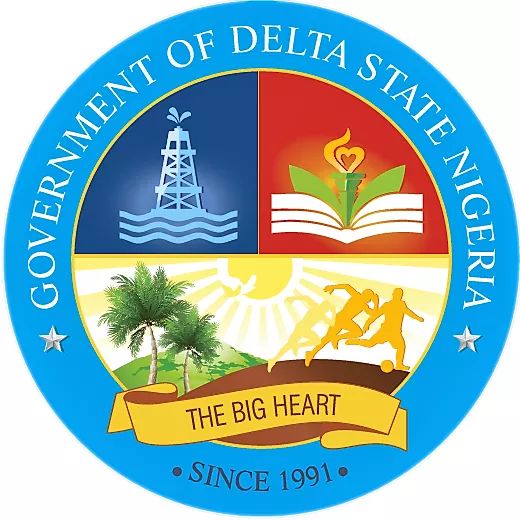 By Austin Azu-Asaba Following Government "Stay At Home* directive as one of the precautionary measures to curb the spread of coronavirus (COVID-19) across Nigeria, health experts in Delta state have predicted explosive population growth at the end of it.
They made this known to a media team of the state family planning services today who were on media advocacy visits to Primary Health Care (PHC) facilities in Ika South and North East Local Government Areas (LGAs) of Delta state.
Delta State Technical Support Lead for Family Planning Services, Dr. Emonena Bernard expressed worries that if couples and cohabitators failed to adopt and apply the family planning methods to avoid unwarranted pregnancies, certainly there would be an explosive population growths at the end of the plague.
"Obviously, there will be an increase bonding. Ordinary, when you go to work and return, there is natural tiredness that set-in, and that on its own is family planning. Because when you are too tired to even set up to do some things that are intimate. There will be no time for that. But now that you are at home full time, you are so open to a lot of things to explore at home and foremost among them is sexual relations, Dr. Emonena stated.
He continues, "if it goes on continuously unprotected, we will find out that in trying to curb this menace of COVID-19 pandemic, we will end up with population explosion. So it goes to tell us that for this order to be given by Nigeria governments, family planning services should be given high supports, if not, it will run contrary to what we are achieving in Delta state trying to make sure that family lives are planned.
Dr. Emonena however advised government at all levels, policy makers, religious leaders and individuals to continue to advocate family planning services in order for people to access the services.
"Its parts of essential services people should access now because if we leave it unattended to, we ll regret it in the coming years, Dr. Emonena submitted."
Head Nurse of Alihame Primary Health Centre Agbor, also Reproductive Health Supervisor in Ika south LGA, Mrs Loveth Durojaye and Deputy Director, Head Nurse of Owa-Oyibu Primary Health Care, Ika Northeast, Mrs. Ugwu Rose said the compliance are high as the rural populace walked into the primary health centres to access the commodities.
"Family Planning Services we carried out here basically every Thursday, but every other days, we do the family planning services. Family planning it's on demand. We don't force them, its by choice not by chance, both revealed".
They averred that there are great advantages of Family Planning in their areas because the residents understood its importance.
Speaking to some of the beneficiaries at the primary health centres, they dispelled some of the misconceptions about family planning methods and encouraged others to adopt and apply it to promote healthy health and enable plan ahead before the arrival of another child.
They said services received from the centres are free as they commended the state governor, Dr. Ifeanyi Okowa for providing the centres with needed commodities required.