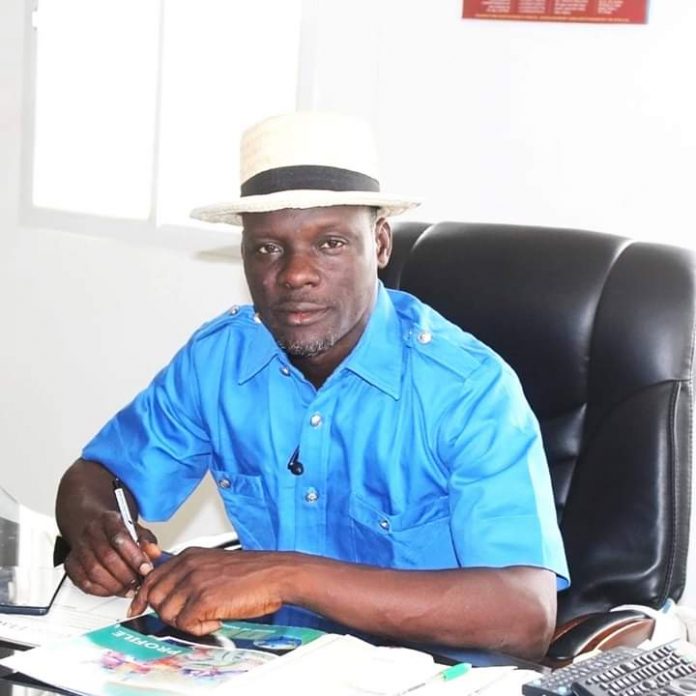 *SAYS IT SHOULD NOT BE USED AS CONDUIT PIPE.
A human rights activist, Comrade Mulade Sheriff has charged Federal Government, the 36 State Governors and the FCT Minister not to politicize the fight against the deadly global pandemic, COVID-19, so as to save Nigerians from death.
Comrade Mulade, the National Coordinator of the Center for Peace and Environmental Justice, (CEPEJ), gave the charge in Abuja while speaking with journalists and expressed sadness over the way and manner the deadly disease was being handled in Nigeria without adequate health equipment, personnel and public enlightenment on the need for Nigerians to adhere strictly to WHO guidelines.
Although he commended President Muhammadu Buhari, the Ministries of Health and Information, State Governors, as well as NCDC for taking bold steps to lock down the States, restricting human movement through daily media announcements, the CEPEJ boss however urged the authorities not to politicize the curbing of the killer virus from spreading in Nigeria.
Comrade Mulade urged the Federal Government and the Governors to be honest, sincere, proactive and provide palliative measures without any political undertone, as the pandemic is purely a health issue and not party politics. He advised all to shun all political and religious differences and support President Muhammadu Buhari to adopt collective efforts to save Nigerians.
He called on Mr President and all relevant authorities to monitor those saddled with the responsibility to midwife the process of curbing the spread of the virus, and urged the Governors, Ministries, Departments and Agencies not to see the outbreak of COVID-19 as a conduit pipe to drain the Nation's Treasury.
He noted that as the Governors and political office holders make adequate provisions for their family members and political aides in case of any eventuality in Government houses, plans should also be made to provide and supply electricity, food, water, sanitizers and other essential items to the poor electorate who voted them into power.
The human rights activist expressed worry that if the pandemic persists, many Nigerians might die of CORONA hunger and starvation at home, alleging that the Governors appear more concerned about themselves than the citizenry, issuing political statements to deceive the public, allocating and sharing State funds with reckless abandon.