Delta State Government has assured the good people of Delta State, that it will be transparent and prudent in the management of cash donations and supplies to the state food bank set up to distribute food items to vulnerable citizens.
Executive Assistant on Communications to the Platinum Governor of Delta State, Dr Fred Oghenesivbe, gave the assurance at a Covid-19 Update phone in live programme aired on DBS Radio Asaba, today Thursday 9th April, 2020.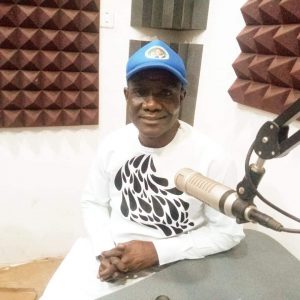 He quoted the State Governor, Senator Dr Ifeanyi Arthur Okowa, as saying that a special bank account has been opened and active; to enable donors to deposit or transfer cash donations, adding that all monies received shall be fully deployed for the procurement and distribution of food Items to the poorest of the poor, to cushion the socioeconomic effects of government stay at home order.
"His Excellency the Governor promised to personally scrutinize the bank account from time to time to ensure that donations are utilised towards the attainment of government objectives. The distribution chain will be carefully and transparently monitored from loading source to beneficiaries across the three senatorial districts.
"Gov Okowa is well known for his strict and prudent application of financial and material resources and his wealth of experience as a super technocrat shall be brought to bear in this all important assignment as the Chairman of Covid-19 Prevention Team in the State.
"For the avoidance of doubt, the state government may take further steps to publish names of donors and amount donated as well as detailed explanation of food items procured, safety materials produced as well as cost of logistics.
"This is the right time for Deltans in good financial standing to partner with the state government to salvage Covid-19 pandemic by donating generously towards the provision of palliatives for vulnerable citizens; in the ongoing state lockdown expected to terminate on 14th April. It may be extended, depending on the level of compliance and prevailing circumstances in the country," Oghenesivbe said.
The EA Communications appealed to the general public especially social media influencers to abstain from spreading unverified or fake news on Covid-19, pointing out that it's devastating effects and emotional trauma may trigger criminal or civil litigation.
He disclosed that it is illegal to publish the health status of any citizen without first obtaining his or her consent, adding that the World Health Organisation, WHO, warned politicians against the politicization of Covid-19, for the fact that the virus does not recognise political parties, race, sex, and not gender sensitive, which is why it is the collective responsibility of the human race to fight against the dreaded virus.
Oghenesivbe appealed to Deltans to adhere strictly to the stay at home order, to avoid arrest and criminal prosecution, adding that defaulters will not be spared, rather they shall be punished according to the sanctions spelt out by subsisting laws and executive orders.