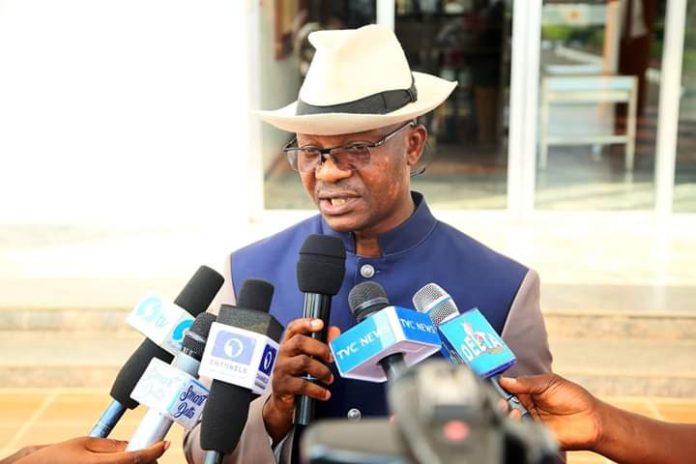 By Eseoghene Emuke
The index case of the COVID-19 pandemic in Delta State came from Canada to the state two months ago, the state government has revealed.
It, however, said ongoing investigation and contact tracing of persons who had contact with the index case will reveal if the patient entered the state with virus.
The State Commissioner for Information , Charles Aniagwu, disclosed this on Wednesday night while speaking on Africa Independent Television (AIT) in a live interview on the update of the situation in Delta.
He said the state government has commenced contact tracing for the index case, saying that there was no cause for alarm as the patient was already receiving best of treatment from its medical team.
According to him, "We are not having much difficulty. We have been able to secure his cooperation and by the grace of God he is also responding very well in one of the facility we took him to. Our medical personnel are attending to him
"In tracing it, we first of all limit it to the environment where he had been for a very long time. He has been in the country for about two months now. He came from Canada.
"He couldn't come from Canada for about two months before the manifestation of the virus. It's possible that he received some persons. It's also possible that he sojourned somewhere where he came in contact with the virus.
"In course of our contact tracing, we'll be able to reveal all that. We are quite comfortable where we are now and we appeal to our people to see the need to go through the trying times with us."
Aniagwu urged the people of the state to support government's efforts at combating to spread of the virus in the state.
The commissioner explained that the state government has trained her medical personnel on how to manage the disease, stressing that the state will come out strong in the face of the crisis.