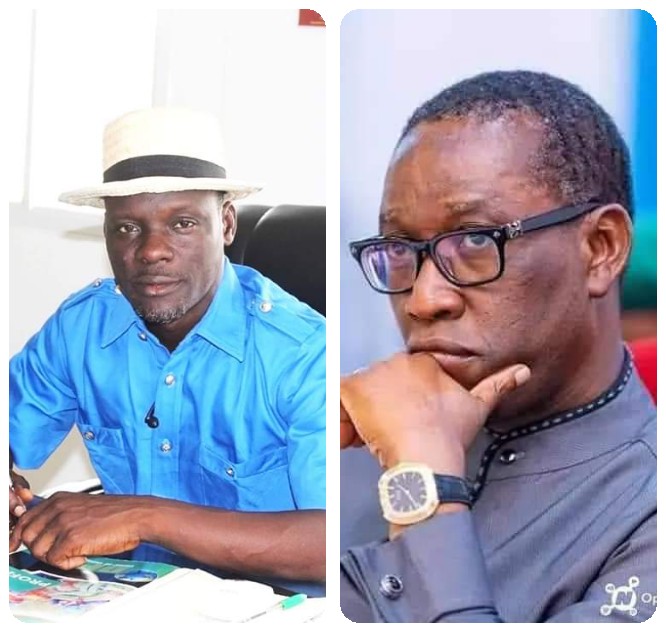 *…Urges Governor Okowa to Create More Jobs to Reflect Prosperity for all Deltans*
The National Coordinator of Center for Peace and Environmental Justice, CEPEJ, Comrade Sheriff Mulade says the Report of the National Bureau of Statistics (NBS) ranking Delta as Nigeria's second richest State, does not reflect the economic realities in Delta State.
The human rights activist said most Deltans still live below the poverty line, therefore, NBS' Report ranking Delta as the second richest State in the country, is fake and misleading.
The National Bureau of Statistics on Monday, May 4, 2020, released the long-awaited Nigeria Poverty and Inequality Survey Report 2019 and ranked Delta State as the second least poor State in Nigeria. By this latest Poverty Index Report, the Bureau has ranked Delta State second after Lagos among the States with low poverty rate, stating that 40.1 per cent of Nigeria's population is poor.
According to the Report, an average of four out of 10 Nigerians have real per capita expenditures below N137, 430 per year, meaning that the monthly per capital income in this category is less than N11,500, while income per day is N383.03. The Report says Lagos State has 4.50 per cent poverty head count rate, closely trailed by Delta State with 6.02 per cent.
Analysing the NBS' Report, Chief Mulade, the Ibe-Sorimowei of Ancient Gbaramatu Kingdom said majority of Deltans still live below the poverty line which is less than N450.00 per day, especially in the riverine communities of the State. He said Delta State cannot claim to be the second richest State in Nigeria when most Deltans are jobless and have turned themselves into corperate beggars, hanging around ATMs, market places, shopping malls, streets and communities, looking for daily food.
While commending Governor Ifeanyi Okowa for his Prosperity for All Deltans Initiative that has helped to lower the poverty bar in the State, Comrade Mulade charged the Governor to create more jobs and design capacity building and sustainable economic empowerment programmes for women and young entrepreneurs in the State.