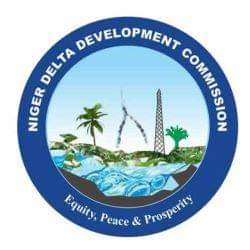 By Iteveh Ekpokpobe
A Group, Niger Delta Interest Movement (NDIM) has described as incomplete, the ongoing probe of the Niger Delta Development Commission (NDDC) by the National Assembly considering the exemption of the tenure of former NDDC Managing Director, Mr. Ekere Nsima from the probe.
In a statement issued in Uyo, the group is advising both the Senate and the House of Representatives against turning blind eyes to the activities of the former MD, Mr. Ekere Nsima.
According to the group, although, Nsima claimed to have left N120 Billion in the NDDC account, his regime could not boast of being clear of corruption and other vices. The statement signed by the group's spokesperson, Dr. Cosmos Awipi, disclosed that the group would soon storm the National Assembly in protests.
The group said, "We will storm the National Assembly in protest if they refuse to invite him. We will compel them with court orders and in the same vein furnish the National Assembly with avalanche of documents. If the lawmakers must purge the NDDC, they cannot afford to overlook the years of Nsima's service."
"It is not enough that he left 120 billion in the account. How accountable was the commission under his reign. We need details of how funds from International Oil Companies (IOCs) were utilized. Nsima's Property spans across Nigeria and overseas."
"The National Assembly cannot feign ignorance of the recent probe on Brigadier-General Charles Nengite, by the authorities of the United States of America for an unexplained $16m found in the wife's account; an investigation which has already indicted former Managing Directors of the Niger Delta Development Commission, Nsima Ekere and Nelson Brambaifa. And there are many more." The group said.
While commending the lawmakers for their courage in probing the perceived illegalities bedeviling the development of the Niger Delta, the group promised to work the lawmakers in away fit in order to ensure that all culprits of corruption are brought to book.