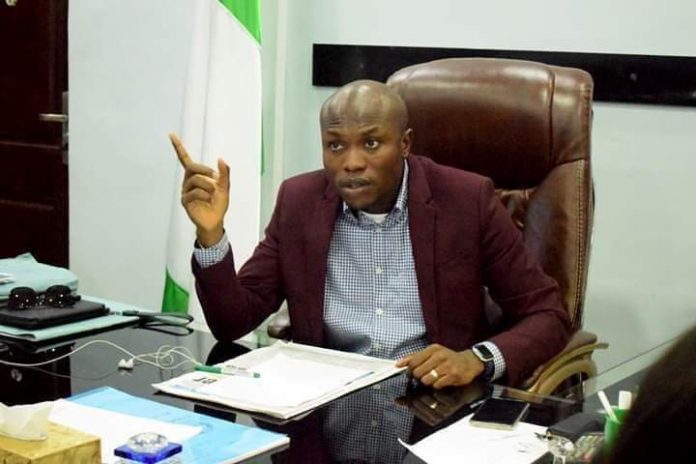 *Prohibits life band in hotels, other public places
Following the spike in Coronavirus across the country, particularly in Delta State, authorities of Warri South Local Government Council, have vowed to sanction owners of corporate organizations, shopping malls, markets and individuals that flout the COVID-19 rules.
Chairman of Warri South Local Government Area, Dr. Michael Tidi, who handed down the warning in a statement Monday June 22, re-emphasized the COVID-19 preventive measures that must be adhered to by public institutions to include provision of hand sanitizers, soap and running water as well as temperature checks at every entrance of the aforesaid institutions.
While noting that individuals and organizations should comply with the social/physical distancing advisory, the Warri South Local Government Chairman, declared that life band in hotels and public places remain prohibited.
Dr. Tidi, reiterated that restaurants, eateries and canteens operating in the local government, are to operate on takeaway basis, while hotels will be allowed to open with in – room dinning only.
He tasked people living in Warri South to abide by the maximum of 50 persons allowed by the state government to attend marriage and burial ceremonies, insisting that burial of corpses from other parts of the country must be done the same day they arrive the local government area.
The Warri South Council Boss, stressed that commercial bus, taxi, boat and tricycle operators, will only be permitted to operate with highly reduced number of passengers of two per row, in line with the state government's directive.
He emphasized that face masks is mandatory for all residents in public places, while curfew remains from 7.00pm – 6.00am, except for Medical Personnel on Call or Emergency Duties.