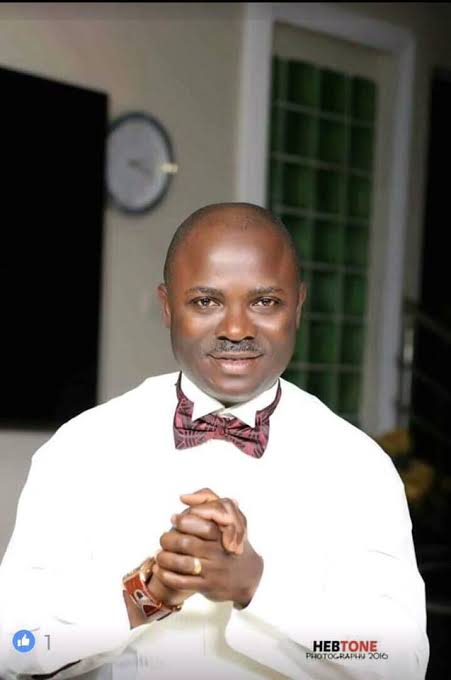 In today's world of politics where nothing goes without the blessings of godfathers and his hanger-on, one would say it is impossible to grow in politics let alone attaining greatness.
Politics as was described by a former president of Nigeria that "it is a do or die affair" has made godfatherism a part of our political life that no one can do without except you don't want to grow politically.
It is in the light of the above we are bringing to the public space about a man who started from a humble beginning without godfather but later attracted political leaders and heavyweights to himself due to his unmatched humility, honesty and respect for everyone including the less privileged.
RT Hon. Benson Roland Igbakpa, is from Oghara in Ethiope West but resident in Sapele with his family, he is a household name in Sapele, Okpe, Uvwie, Warri, Isoko, Ughelli, Ethiope East and Ethiope West due to his generosity and desire to uplift the suffering masses from poverty and better the living standards of people.
There is no trader, farmer, craftsman or student who has not benefitted directly from his goodwill and empowerment programme in the three Local Government Areas of Sapele, Ethiope East and Ethiope West.
Though, he represents two Local Government Areas officially in the Federal House of Representatives but unofficially represent Sapele, Delta Youths and over eleven LG areas. As the Honourable Commissioner for Transport in Delta State from 2011-2015, he brought in sanity to the Ministry, and also used his creative ideas to turn Delta Line Transport Services to the best transport service in Nigeria then.
Till date he remained the best and only Commissioner for Transport in Delta State. RT Hon Ben Igbakpa used his leadership skills and creative ideas to make the Ministry's headquarter a Mecca of sorts, a place where people trooped to in large numbers for one official business or the other.
The Ministry of Transport under RT Hon. Ben Igbakpa has been mistaken by contractors several times for the State Accountant-General's office due to the activities and large crowd of people that are always there.
He brought sanity into the State transport system by giving identification numbers and unique painting design to all tricycles and taxis in the State. Hon Igbakpa as the Chief Whip of Delta State House of Assembly from 2007-2011, introduced many bills to the house for the betterment of the State.
Based on his track records, his people beckoned on him to represent them at the national level of government in order to attract development and dividends of democracy to them with his vast knowledge in both legislative and administrative activities.
He went for his party primary election with little or no cash but came out with overwhelming majority votes to defeat his closest contender because of the super support, strong belief in his ability to deliver and love the delegates have for him.
He contested for the general election and won with a landslide victory due to the massive supports and love for him by the electorates of which the Tribunal and Appeal Courts attest to that fact that he won overwhelmingly even if his party is in the opposition.
Currently, RT HON Igbakpa is in the green chamber of the National Assembly representing not just Ethiope Federal constituency but Urhobo, Isoko, less privileged and the Youths constituencies of Delta State. The reward for humility is greatness, and RT Hon Benson Roland Igbakpa is a typical example of it. He is the person who made the revelation about Nigeria's government officials signing loan documents that was written in Chinese language.
Chief Christian Moses Abeh,
Coordinator, Delta People's Lives Matter
Comrade Mamuzo Gabriel,
Secretary