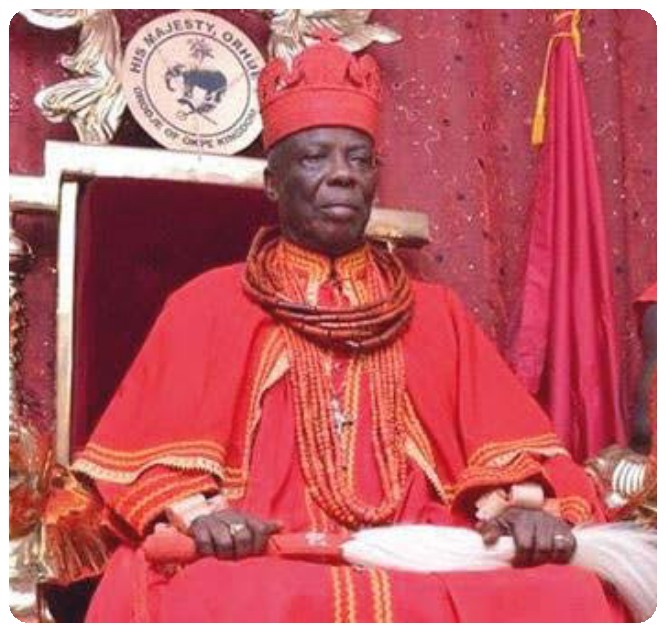 The events of the past few weeks in our country Nigeria has seen many Nigerian youths expressing themselves fearlessly and reflecting not only sound education but a level of good understanding of the actual problems of Nigeria as well as possible solutions to the myriads of maladies.
Many of them radiate those capacities because they are educated, financially free and have a cultural orientation from their areas of freedom and therefore can express themselves without inhibitions.
Unfortunately, we have not found any Okpe youths amongst them. This is not because there are no Okpes of similar or even better pedigree, but because there is currently no such space for expression for them. How could we still hear the expression from some quarters in this our Okpe polity, "who is his father" in this age?
I pray a day will come when there will be a crop of young Okpes who will not be hindered by fear of hunger, suffering  or entrapment of cultural subjugation to speak truth to power which is the only panacea to the backwardness of the Okpe Nation today. Freedom starts from the emancipation of our minds. That the universal declaration of human rights on 10th December, 1948 by the peoples of the world still does not have any meaning to many apparently educated in our midst today is at least shocking. That some persons who wear the cap of having attained the highest level of education today cannot discern between the ceremonial monarchy today for the purpose only of cultural preservation and community peace on the one hand, and constitutional structures of governance on the other hand, is not only sad but one that requires an evaluation of the entire education apparatus and processes in our country. But it appears limited to the personas of Okpe of extraction and not other dons. How can someone who claims to be educated in this century still harbour the notion of dark ages that "a king does no wrong"? Kings, popes, heads of state, bishops, etc, have all publicly apologised in history for wrongs done.
Okpe is currently facing an existential threat borne out of the unwillingness to remove the canopy of darkness from our land. One which has to do with conscious hypocrisy from identifying naked solutions. Okpe currently lacks expression to the world. Nobody speaks for Okpe now because the institution that is not expected to speak to the public has been erroneously positioned to be the only public face of the Okpe Nation. The monarchy in the modern era only reigns and never governs. It is so even in Britain. I do not know how the hitherto courageous Okpe could get to this level of taciturn obscurantism.
It is very hard indeed to imagine that a time will come when two civil servants with state government as their employer can be imposed on an autonomous ethnic union of ninety years standing that has had elected leadership throughout its existence. We are talking of a body which is the second registered ethnic organisation in Nigeria with its constitution and structure throughout the federation and beyond. This is unheard of throughout the country.
This is happening when our area is grappling with its most biting economic downtown since Nigerian independence. The biggest township of Okpeland, Sapele is now facing dire economic crisis as all its major companies have either folded up or relocated. Sapele used to be the commercial capital of the Midwest and Bendel. Until recently, it still had the highest number of non petroleum related companies in the state. From AT&P, to Eternit, to the three companies of the Seaboard Group, and many more are all down or dead. Even the Sapele Polytechnic who construction began by the Dr. Uduaghan led administration has been abandoned. Because there is total lack of structure in the leadership of the Okpe Nation, our politicians have become only self hustlers and not for Okpe development.
Only a coming to the discussion and planning table can deliver Okpe now. We must all close ranks and agree that the Okpe project is best served when we put on collective thinking cap with mutual humanity and humility. Okpe is a large family that is nearly all interrelated. This is a call for collective introspection. There are no enemies to chase. Our enemy is our hypocrisy and refusal to acknowledge the voice of truth so close to us. The truth that Okpe is not in a good state now.
Oh where are the spirits of the Owhere, Okpo, Okpagha and the others? How are the spirits of Dafinone, Eradadjaye, Gbinijie and others able to be subdued to allow Okpe slide into oblivion?
How long can the Okpe spirit be in coma? Those of us who believe in prayers must fast and pray for Okpe without ceasing now. We are already in a state of emergency.
Agbamueni shall become agbamueni again. Isẹẹẹ!
Akpederin Kingsley Ehensiri Esq.