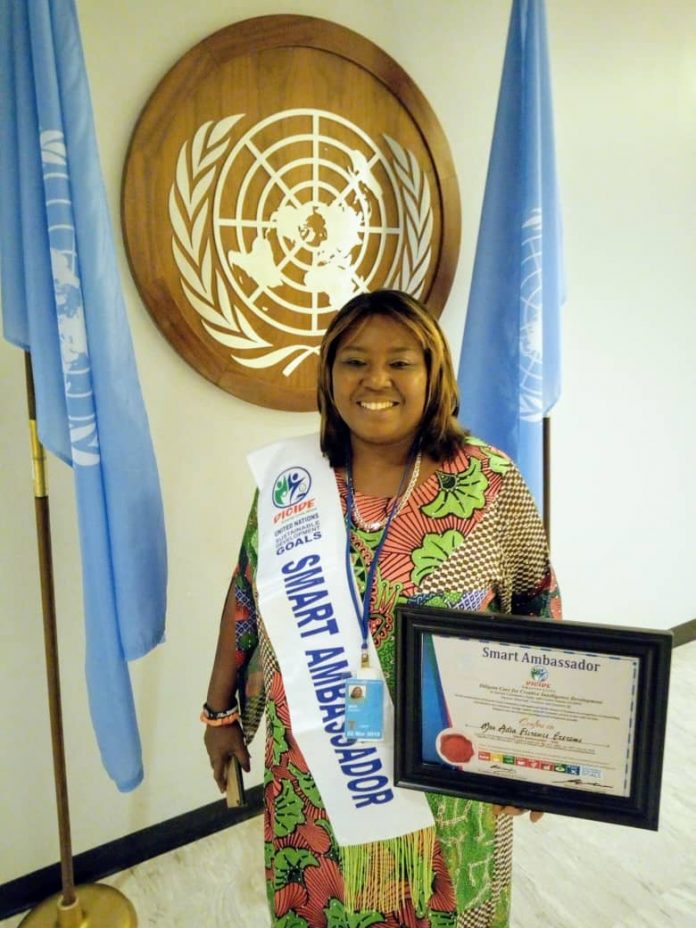 The Progressive People's Alliance, PPA, Delta State, has lost a great Icon to the cold hand of death in the person of Ambassador (Mrs.) Florence Adia who slept in the Lord in the early hours of Sunday December 13th, 2020 after a brief illness.
A statement released by the State Publicity Secretary Mr. Clem Odukwe, said the party was shocked and grief-stricken over the death of Ambassador (Mrs.) Adia (PPA, Delta State ). "Our party mourns. Our prayers and thoughts goes out to the Ambassador (Mrs.) Adia's family at this moment of grief."
According to the statement, the details of her burial arrangements will be released by the Family.
Our news team that contacted the State Chairman Mr Fred Obi, who is still in shock was only able to confirm the demise of the Party Woman Leader and that the Party in the State have missed a great Mother and a unifier.
The full release below;
It is with a huge shock that we received the sad news of the passing of *Ambassador (Mrs.) Florence Adia*, who slept in the Lord in the early hours of Sunday, December 13, 2020 after a brief illness.
Until her death, she was a United Nations Ambassador on SDG and a pioneer leader of Wealth Anchor, a gesture that is committed towards Humanitarian Services in line with United Nations Sustainable Development Goals.
She was a pioneer member delegation from Delta State in agitation for the oil producing States 13% derivation front to the then, President Olusegun Obasanjo, which later birthed the now Delta State Oil Producing Areas Development Commission (DESOPADEC). She retired from DESOPADEC as an Assistant Director in Community Development and Social Services Department with an astute track record.
*Amb. Mrs. Florence Adia* was a political pillar in Nigeria. She was the State Woman Leader of the Progressive People's Alliance, PPA, Delta State, amongst other numerous positions she held in her lifetime.
A women mobiliser per excellence and a political juggernaut with proven dossier.
Mama Royal, as she was fondly called by her numerous admirers, was a retired civil servant, activist, business guru, practical farmer and socio-economic crusader.
Hundreds of thousands of women and youths have benefitted from her variety of humanitarian empowerment programs in trade, agriculture, investments, capacity building and personal development.
Until her painful demise, she was a dedicated member of the Living Faith Church Worldwide where she fervently served as an Elder and a Believer's Foundation School Teacher. She was also, a choice marriage and family life couch.
She was 61, and had a blessed home with her husband and children.
May her soul find solace in the bosom of the Lord until we meet again on the resurrection morning.
Clem Odukwe
Publicity Secretary
PPA Delta State