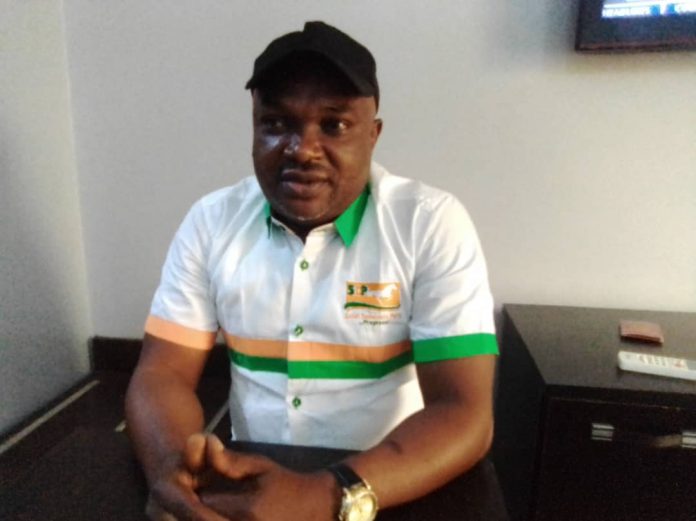 Against the backdrop of the call for the cancellation of the March 6 council poll in Delta State by 74 political parties, the Social Democratic Party SDP, has described the call as an empty threat, saying they lack the locus standi to do so.
Speaking to newsmen in Asaba, the SDP Delta State Chairman, Ambassador Oke Idawene, noted that the 74 political parties are not recognized by the Independent National Electoral Commission INEC, hence they have no power to stop the Delta State Independent Electoral Commission DSIEC since DSIEC do not register political parties.
Idawene equally disassociated the Inter-party Advisory Council IPAC, on the ignoble move to scuttle the local government election, adding that IPAC in Delta believes in the rule of law and will not be party to illegal group calling for cancellation of the election.
He however, appealed to Deltans to vote massively for SDP in the March 6 council poll, noting that SDP will win many chairmanship and councilorship seats in the state.
"SDP is very much ready for the council election because we have candidates in almost all the wards in the state. We know of only 18 political parties in the country. The call for cancellation of the election by 74 political parties is an exercise in futility. DSIEC does not register political parties, it is the responsibility of INEC to do so and whatever party that is not recognized by INEC, DSIEC can not register it for election.
"The LGA election in Delta is backed up by law, therefore, I called on Deltans and registered political parties to approach the poll in peaceful way."
Speaking on the move by the Delta state government to convert three institutions to university status, the SDP chairman, commended the plan saying education is the best gift any government can give to her citizens.
"Our children that are graduating from secondary schools will now have opportunity to university education to any level, the new universities will equally provides job for the teaming youths and develop host communities.
"Delta State is one and nobody should add any ethnic coloration to the move to create three universities, with the development the three senatorial districts have equal institutions. We are all Deltans and school is not scam."
Idawene also commended President Muhammadu Buhari for listening to the calls by Nigerians to change the service chiefs saying the new chiefs will certainly break in fresh ideas to the security strategy across the country.
"The spread in the appointments of the service chiefs was commendable because they will bring in robust ideas. For me, the change is a new year gift by President Buhari to Nigerians."
By Barth Ozah