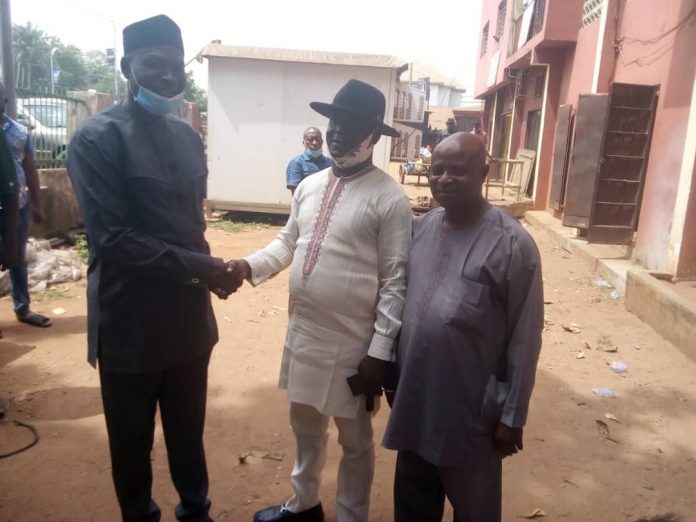 By JOHNSON EBIGIDE
The Chairman of the Delta State Chapter of the National Union of Road Transport Workers (NURTW), Comrade (Chief) Dennis Araro, has commended the governor of the state, Senator (Dr) Ifeanyi Okowa, for his peaceful disposition in the settlement of the rift within the leadership of the union in the state.
Comrade Araro gave the commendations while feeding questions from some journalists in the secretariat of the union in Asaba, the state capital.
The labour leader maintained that the unbiased posture of the governor enhanced the speedy resolution of the wrangling for the leadership of the union in the state, adding that not only did the governor showcase his fatherly role in the amicable settlement of the issues at stake, but he ensured that the two warring factions saw themselves as an indivisible entity in the quest for the actualisation of the Stronger Delta vision of the state government when the unfortunate tussle lasted.
While calling on all members of the union in the state to embrace peace as demonstrated by Governor Okowa, Comrade Araro maintained that the court verdict that confirmed his position as the Chairman of the union in state was an act of God, adding that there was neither victor nor vanquished in the outcome of the internal fighting that rumbled for almost a year.
He said that all hands must now be on deck so as to take the union to enviable heights among other unions in the state, adding that the best way to reciprocate Governor Okowa's peaceful disposition was to support his administration and maintain the existing peace in whatever they do in the state.
Meanwhile Comrade Araro has commended the infrastructural milestones of the Okowa Administration in the state.
He said that apart from his massive road construction across the state which earned him the sobriquet of being the Road Master, the building of the multi billion naira state secretariat in Asaba and many other infrastructures in the three senatorial districts of the state was heartwarming.
Comrade Araro disclosed that he always marvelled at the magnificence and aesthetics of the completed mega secretariat along Maryam Babangida Way in Asaba, each time he passed through the way, adding that it was only a governor desirous of leaving a lasting legacy that could concept and finance such a colossus structure until it was completed.
He enjoined civil servants who are to make use of it after commissioning to reciprocate Governor Okowa's good intention in providing them with an excellent working environment in building the secretariat by embracing maintenance culture at all times so as to keep the structure from decay.