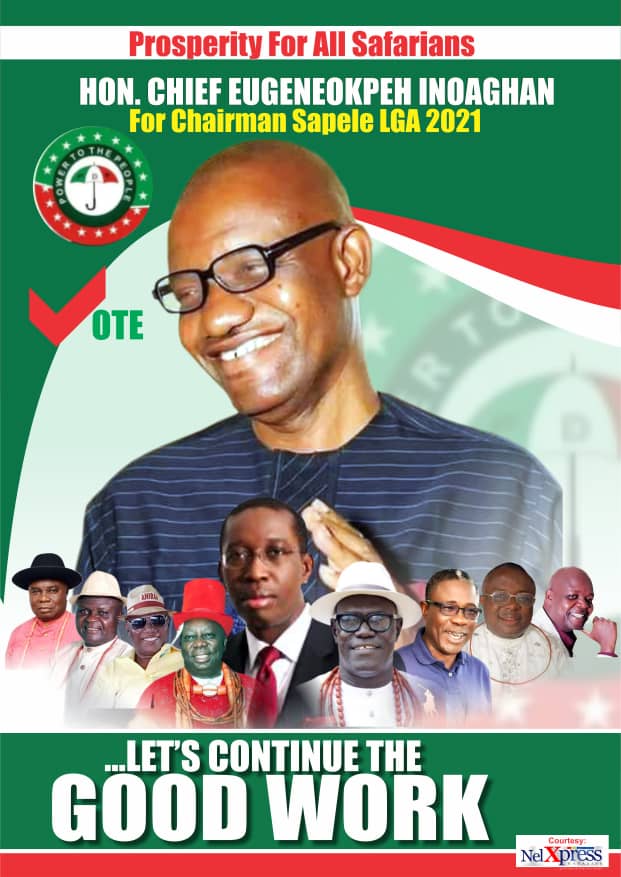 People's Democratic Party (PDP) chieftains in Sapele Local Government Area of Delta State have predicted landslide victory for the party in the March 6 council polls.
They disclosed this to newsmen when the party flagged off campaign in the LGA.
Speaking to newsmen at the campaign grounds, Sapele PDP campaign Secretary and Committee Chairman of Protocol/Publicity, Honourable Harrison Ekeleme, and Chief Benson Okorodudu respectively, expressed optimism that the PDP would be victorious because the electorate were pleased with the party's achievements in area in particular and state in general.
Special Project Director, Asaba international Airport, Mr. Austin Ayemidejor, Mrs. Margret Onukegwuo, former council Chairman Honourable Godwin Atuse and others thanked the people of the council and the electorate for supporting the Okowa led administration and urged them to vote PDP again for the March 6 LGA election.
The PDP campaign is expected to continue on Monday, March 1, 2021 with a visit to ward 14,13,12,11,10 and 9.