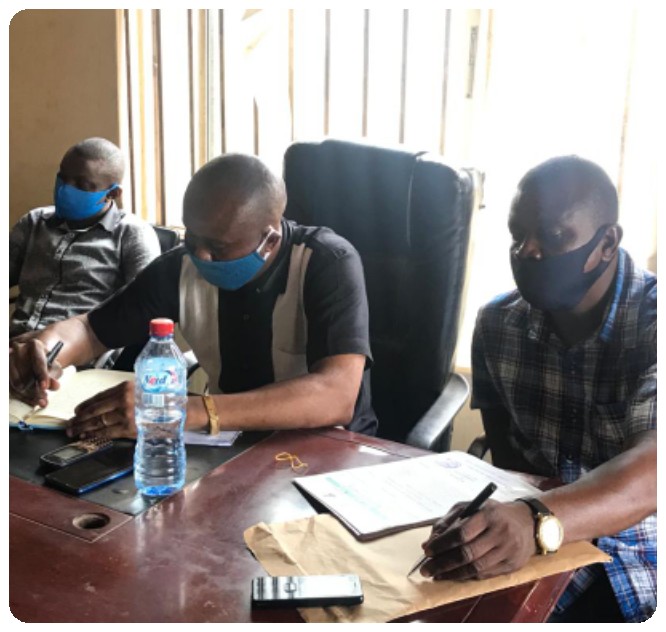 The Delta state Chairman of the National Youth Council of Nigeria, Comr. Kenneth Okorie has called for synergy among young Deltans, youth groups and the States youth council in a bid to fulfill the mandates of the Council as it affects the interest of the Youths in Delta state.
The Digital Youth Governor made this known at the inaugural Executive Council Meeting/Media briefing of the states youth Council in Asaba.
He noted that the new leadership would operate an open door policy to ensure that the wealth of knowledge which had always been a signature of young Deltans would be maximally put to use. "We have a lot of young Deltans with ideas who have not been given the opportunity to showcase their talents, this is simply because the platform which has been gazetted by parliament to protect the interest of the youths has been sidelined, which ought not to be. This new leadership would fight to ensure that the Youths through proper synergy are not only carried along, but also made an integral part of decision making to ensure that the Delta youths are placed are their rightful position in the state and Nation at large."
While frowning at the attitude of the states Ministry of Youth Developments selection process of participants at youth events, especially the International youth week, Comr. Okorie stated that the continuous sidelining of the Youth council is a dangerous risk to the state, noting that the right thing should be done irrespective of any personal interest.
Speaking also, the Media/Publicity Secretary of the states youth Council, Comr. Tomi Akporoghene Wojuola further decried the neglect of the Youths in policy and decision making, saying that it's perilous to ignore what the Delta youths have to offer.
"Deltans are well known for creativity, our Youths are known worldwide for their creative nature, today, Nigerias movie industry, the Nollywood, can be said to have their headquarters in the Delta state capital. In the entertainment industry, the likes of I go dye, Bovi, Gordons, Dr. Sid, Zubby Michaels, Erriga and their likes are all from the state. If we can harness the potentials of other young people with support from Cooperate bodies and the government, the sky would be the starting point for Deltans. It would be disastrous to neglect the power of Delta youths, doing so would only cause grievous harm to the general society."
He noted that committees set up to drive processes that affect youth should have youth representatives as members, this, he said would bring transparency and trust on the side of the youths, to the process of selection done by such committees.
____________________________
Comr. WT Akporoghene
Media/Publicity Secretary
National Youth Council of Nigeria
Delta state.