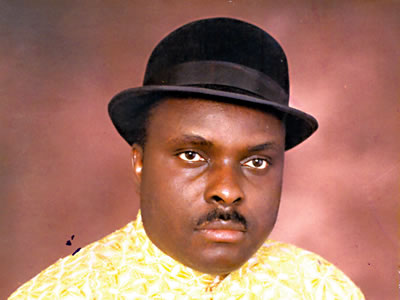 At the prayer meeting to mark the 10th anniversary of General Sani Abacha's death, in Kano, two former military Head of state, General Muhammadu Buhari and President Ibrahim Babangida said Abacha was a honest leader who never stole a penny during his tenure as military head of state.
The assertions of the two former leaders about Abacha loot innocence, was widely reported on 17th April, 2011. Human Rights activist, Femi Falana, SAN repeatedly told Buhari to apologise to Nigerians, when he later agreed that his Fulani brother, General Sani Abacha, actually carted away over £5 billion as head of state. No apology till date.
Buhari and Babangida tried effortlessly to shield their brother but the loot was too glaring for their image laundering project for Abacha. Several other well meaning people in the Northern region also corroborated Buhari and Babangida that Abacha never stole. The rest is now history.
Buhari went further to say that no matter how you look at Abacha, he constructed roads and hospitals during his tenure and did so much for the country, adding that Abacha deserved commendation as a past ruler.
CHIEF JAMES IBORI:
While Buhari, Babangida and some other national figures in the Northern region fought so hard to protect Abacha's image and wade off his unscrupulous leadership stench, some Deltans and other acculturated political actors from Urhobo nation extraction in Delta State, were busy sponsoring media attacks on Chief James Ibori.
Ibori has been adjudged the most outstanding prominent Deltan and illustrious son of Urhobo nation, who broke the jinx in national politics, a man who did so much for his people and Delta state during his tenure as governor, from 1999 to 2007.
According to a PDP Chieftain, Dr Barr Fred Latimore Oghenesivbe, Chief Ibori did well as governor of Delta state, during his tenure; built solid roads, hospitals, schools, and so many other achievements, saying some of the key players in Okowa administration served in Ibori's cabinet, and today they are all performing excellently well in their individual assigned responsibilities.
He posited that Ibori is the leader of leaders in Delta state, and in the South-South geopolitical zone, noting that Abacha was never a saint, Babaginda was not a saint, Buhari is not a saint, Chief Ibori is not a saint and no past governor in Nigeria is a saint.
"Nobody is perfect. Let's learn to forgive and remain united for a greater tomorrow. Ibori may have his flows but that will not take away his visionary leadership and prime position as an astute politician, political strategist and his enviable contributions to the growth and stability of constitutional democracy in Nigeria.
"You don't throw the baby and the dirty bath water away. No. The baby is precious while bath water is useless.
"Ibori is that precious baby. Let's give him our support and encouragement. He is a great man in all ramifications.
"The South West is wise, the Northern region is wiser, the South East is putting her house in order while the South-South is neither cold nor hot. Too bad. SS must wake up before it is too late. We must not unreasonably crucify those who pointed the way forward for us.
"If you like crucify Ibori because of your selfish political interests, he shall retain his enviable leadership position in South-South and national politics.
"Ibori is a house built on top of a hill that cannot be hidden. He has prevailed and will keep soaring higher in the realm of power and politics in Nigeria.
"URHOBO be wise, Delta be wise, South-South put your house in order.
"The Unity of Nigeria is Sacrosanct," he added.