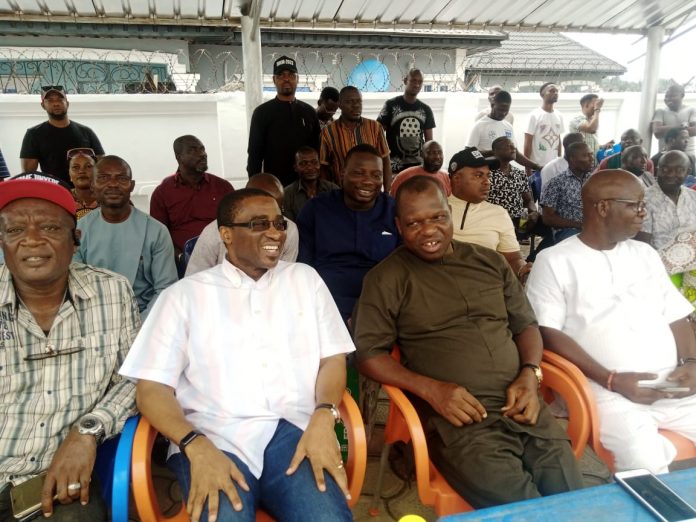 By Stephanie Ikanone Odiete
Frontline Governorship aspirant of the Peoples Democratic Party, PDP, Olorogun David Edevbie has said that he has the needed experience to pilot the affairs of Delta State and what it takes to take Delta State to an enviable height.
Olorogun David Edevbie while addressing excos, delegates and councillors of the Peoples Democratic Party, PDP, on Wednesday February 16th, 2022 at Sapele said that he believes that they will support him during the primaries and ensure that he emerges victorious come 2023.
In continuation, Edevbie noted that power comes from God and with him alone all things are made possible. In his words; "I have come to seek your support once again, I have contested before and I lost, but this time around I am confident that I would win, I would win because I have your support, this is my time and your time as well.
Serving under previous administration has given me a lot of experience that will help me to take Delta State to the next level. I need your prayers for good health, journey mercies and wisdom. I travel a lot and so I am requesting you all to pray for journey mercies for me and my teeming supporters as we go about consulting, I need wisdom because it is important for me to succeed.
Speaking further, Olorogun David Edevbie said that he would run an all inclusive government that will affect lives positively and that 25% of the employment done would be for the youth so that they can garner the needed experience to pilot the affairs of the state in the near future.
Chief Perkins Umukoro Sapele PDP LGA Chairman while responding to David Edevbie described him as a son of the Sapele soil, in his words; "you have come to seek our support and you will have it, you are the Okiemute of the Delta State Governorship race he added".