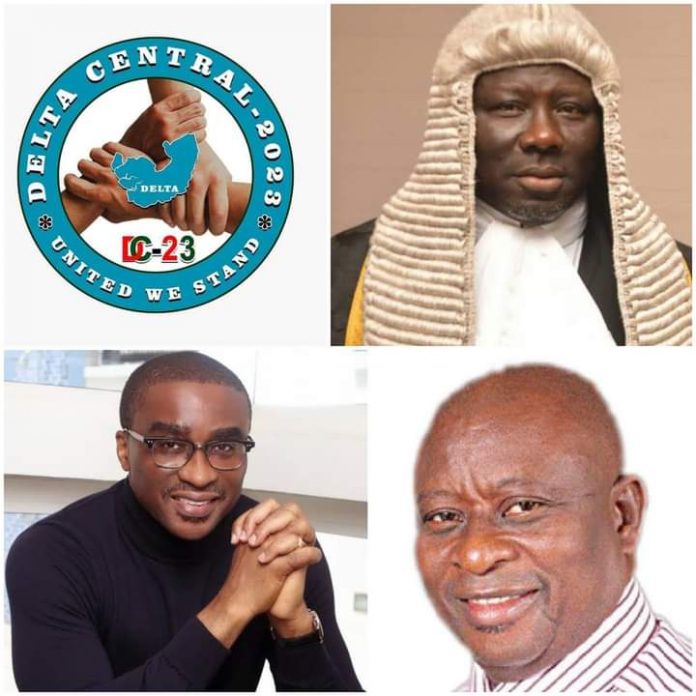 By Sunday Apah, Ughelli
A Chieftain of the Peoples Democratic Party in Delta State, Hon. Ufuoma Orido has advised governorship aspirants who didn't made it to the last three to respect the decision of the DC-23.
Orido who gave the advise in a message, said its a common problem with the black race to fault any process that didn't favours them.
According to him, "if their interest is not taken, the process will automatically be faulty. Every sons and daughters of urhobo should accept the decision of DC 23.
"There's no way every body will go to the gubernatorial primary with Delta South contesting for same position and expect someone from Delta Central to win the primary. Anybody thinking towards that line is a day dreamer. The decision of the DC 23 is the only way to capture power.
"It seems to me that from all the comments I have read from various groups and persons against the decision of DC-23 are supporters of those who didn't made the final three", he said.
He pointed out that the DC-23 screening committee was made up of men of integrity that took their time, day and night to consult widely across the state and roll out the best political decision for the Delta Central.
"I believe that if those crying fowl over the final list were part of those that founded PDP, the party wouldn't have been in government.
"The founding fathers of PDP dared the military establishment to usher in a history of reformation and innovation in the country's political landscape by returning Nigeria to the path of civil rule.
"Today, the country has got close to 23 years of uninterrupted civilian rule due to the understanding, unity and sacrifices made by the PDP.
"Let us respect the decision of the DC 23 and have the spirit of founding fathers that brought the party to this level. The aspirants may not know their strength and spread in other senatorial districts.
"The DC-23 lobby group succeeded in doing a good job for them by visiting other senatorial districts and get feelers from the real politicians. I advised my brothers and sisters to be calm and support the last three standing aspirants. We all cannot be governor at same time", he added.