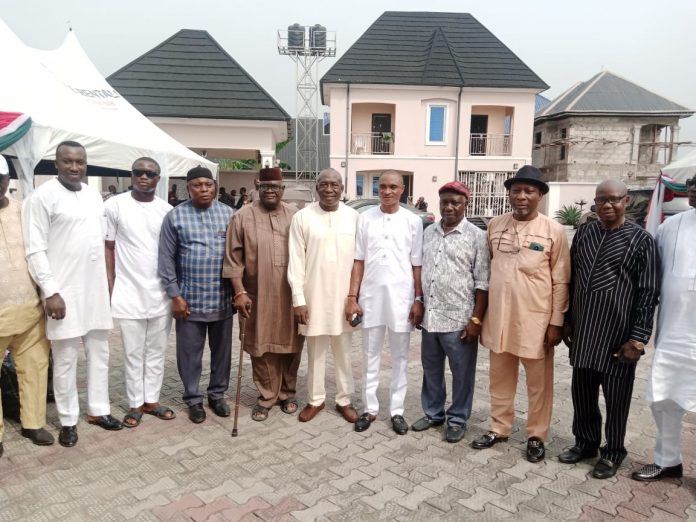 Frontline Governorship aspirant of Delta State Senator Emmanuel Aguariavwodo under the platform of the Peoples Democratic Party, PDP, has said that he is the most qualified person to Govern Delta State.
Senator Emmanuel Aguariavwodo who was addressing PDP delegates at Oleh, Isoko South local government area of Delta State on Tuesday February 22nd, 2022 said that he has the needed experience to Govern Delta and continue from where Governor Arthur Ifeanyi Okowa would stop come 2023.
Speaking further Aguariavwodo said that his wealth of experience as Members House of Representatives, Senator and Managing Director of NDDC would help him to do better as governor of Delta State if he is given the opportunity to serve.
I have been fighting for the growth and development of Delta State and when I ran NDDC as the Managing Director, I was adjudged to be the best to run an organization and I need your support so that I can continue to fight for the State, he added.
Responding, the Chairman of the Peoples Democratic Party, PDP, Isoko South Mr Odio Obaro Godspower said that Senator Emmanuel Aguariavwodo has the experience and ability to Govern Delta State.
In continuation, he said that there was something special about the name Emmanuel Aguariavwodo, hence the reoccurrence in various positions.
Only a good name can help one to become a House of Representatives member and then Senator and then MD NDDC. We would need a governor who would start from where the present governor would stop he added.