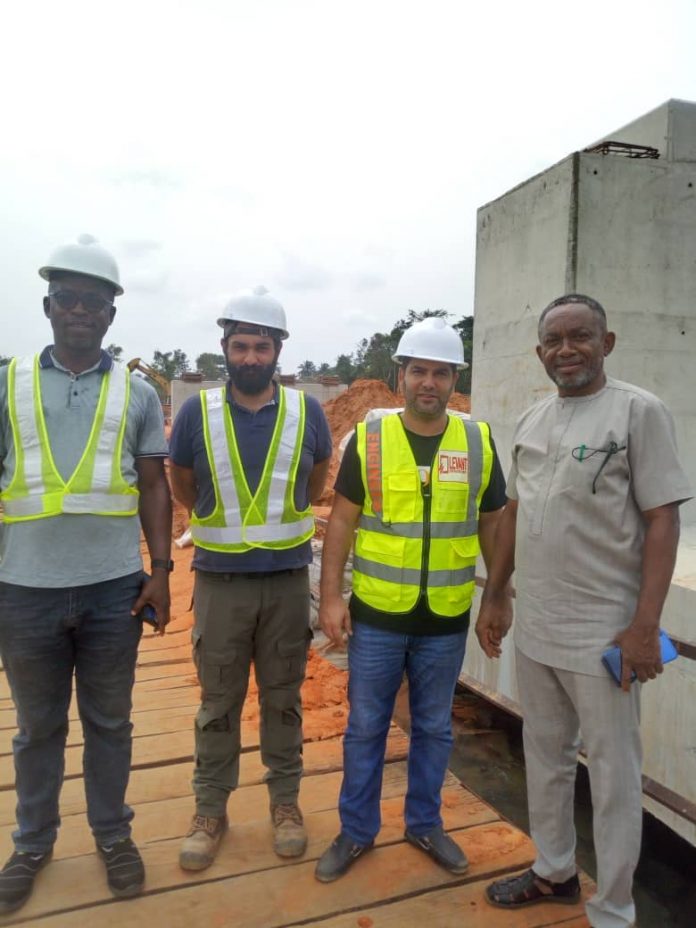 By Tina Oki
Delta State Commissioner for Works, (Urban & Highways), Mr Noel Omodon has assured that the bridge project across River Ethiope, at Umusume Quarters and the Access Road to Okuzu- Obiarukwu, in Ukwuani Local Government Area, would be completed and delivered before the expected date of delivery.
Mr Omodon gave the assurance during an unscheduled inspection of some road projects across the State, even as he was optimistic that the projects would be completed.
The works commissioner expressed satisfaction with the quality and pace of work on the construction of the bridge and the access road to Okuzu- Obiarukwu, in Ukwuani Local GovernmentvArea.
According to Mr Omodon, the project is one of the highways projects, even as he pointed out that contracting firm handling the project is a reputable company that was also handling other projects in the State.
He disclosed that with the state government would not hesitate to hold talks with the firm and work out modalities to take over a project rejected by another contracting firm considering the quality of job so far executed.
Earlier, while conducting the commissioner round the site, the Area Manager of the Construction firm, Engr Ghassan Fadel stated that the 1.650 metre road and bridge would be delivered in December this year as against May 2023, its expected date of delivery.
Engr Ghassan explained that filing of the road and construction of a triple cell box culvert was ongoing, while construction of the double sided drains would commence soon.
The Commissioner who was also at the Construction of Beneku Bridge and Access road charged the contractor to increase the pace of work so as to deliver the project on time.