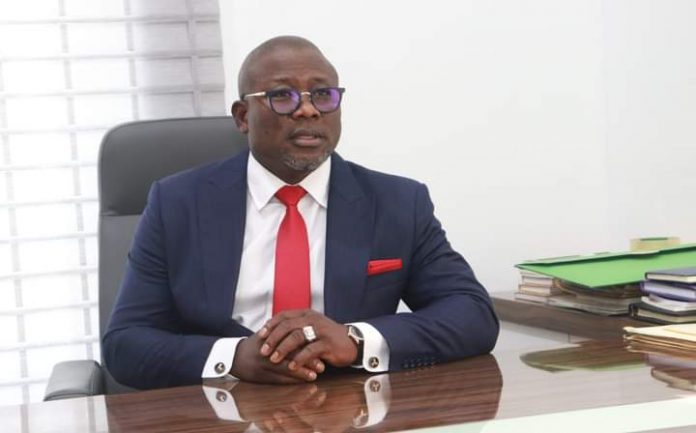 The former APC Delta State Publicity Secretary, now a Chieftain of the PDP in Delta State, Sylvester Imonina, Esq. has called on PDP Leaders, Delegates and Deltans to give Rt. Hon. Sheriff Oborevwori the mandate to fly the PDP flag in the 2023 Governorship election. The PDP Chieftain from Ozoro in Isoko North Local Goverment Area of Delta State made this call in a press statement personally signed by him.
According to him, "Rt. Hon. Oborevwori is a man who by virtue of the position he presently occupies in the State, is well versed with the knowledge of what every ethnic group and/or area of the State considers as very important to them in their desire to emancipate themselves from economic challenges and hardship". Imonina further stated that "the knowledge of projects contained in each year's budget of the State as passed by the House of Assembly for the past five years he has being in the saddle in the House of Assembly has put Rt. Hon. Sheriff Oborevwori in a vantage position of knowing what each area of the state genuinely desires".
Furthermore, Imonina quoted a Canadian-American political scientist, David Easton who defined politics as "authoritative allocation of values"; saying that "Oborevwori's knowledge of the State will drive him to allocate the State's resources for the good of all Deltans where square pegs will rightly be put in square holes".
"Rt. Hon. Sheriff Oborevwori, a frontline PDP guber aspirant has a B.sc and Masters in political science besides other professional certificates and Honours. He is of Delta Central origin, married to a Delta South woman and is a friend of Delta North who sees Delta Northerners as his people; on that ground alone, Oborevwori will be more circumspect and equity inclined in the allocation of resources", Imonina posited.
Barr. Sylvester Imonina says that he has no doubt in his mind that Rt. Hon. Oborevwori will make a good manager of resources. He therefore urged Deltans to give him the opportunity to serve them as Governor.