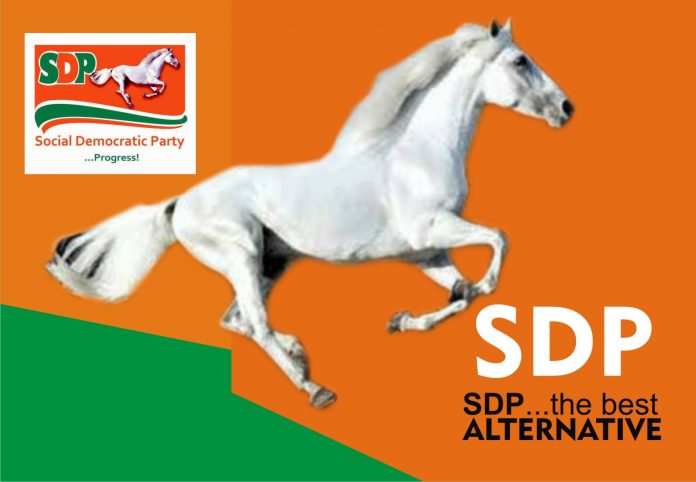 Worried by the sufferings, pains and agonies being experienced by Nigerians occasioned by the leadership failures of the All Progressives Congress APC and the People's Democratic Party PDP in the federal and State levels, the Social Democratic Party SDP, has urged Nigerians to embrace the party as it was the only hope left for the country.
The Delta State Chairman of the party, Ambassador Oke Idawene who unfolded the programmes of the party ahead of the 2023 general elections, in Asaba during the State Executive Committee meeting, press briefing and inauguration of Electoral Committee, assured Nigerians that SDP was ready to rescued the nation from imminent collapse.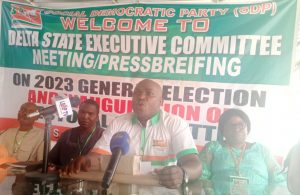 He said, inline with the Independent National Electoral Commission INEC's guidelines for 2023 general elections, "We are informing the world that we are ready for elections and we are prepared to rescue the nation from the present state of hopelessness.
SDP is resolved more than ever to close ranks to save Nigerians from the present hardship and insecurity which is as a result of the leadership failures of APC and PDP.
"We are urging Nigerians and Deltans to embrace SDP because it is the only hope left for the nation. Aspirants for various elective offices are welcome to SDP, the party will not discriminate against new members as we are the party with clear vision and mission."
Idawene while expressing confidence on the new electoral law, he maintained that the era of massive rigging and manipulation of the election results were over.
Meanwhile, the governorship aspirant of the party in Delta State, Mr. Emmanuel Edijala, who also used the occasion to unfold his 'Power Agenda' said it was regrettable that nearly after 24 years of the PDP rule in Delta State, a vast majority of Deltans are still in abject poverty.
"Those they entrusted with their votes have betrayed the trust of stewardship and are now blaming the masses for their woes. Please don't blame the youths! Deltans do not deserve to wait a day longer to claim their destinies back after the mandate period of 24 years which PDP has grossly misused."
According to him; "My vision is to transform the lots of our people with my 'Power Agenda' which stands for Productivity, Order, Wealth creation, Education and Reward for excellence."